Mayo running on fumes at this stage - McStay
June 15, 2022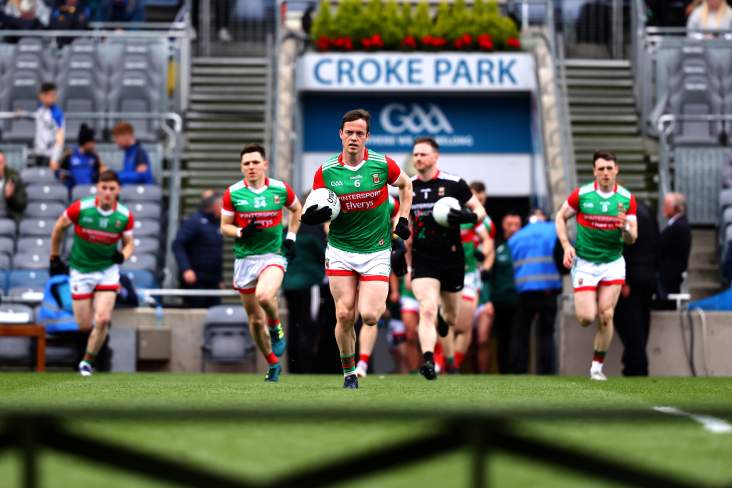 Stephen Coen leads Mayo out at Croke Park ahead of their qualifier showdown against Kildare ©INPHO/Bryan Keane
Kevin McStay reckons Mayo are running on "fumes" after watching his native county's comeback victory over Kildare last weekend.
Oisin Mullin's superb goal with eight minutes to go at Croke Park swung the pendulum for the Westerners and a lobbed effort from Jordan Flynn in injury-time sealed their place in the quarter-finals.
Monday morning's draw saw James Horan's men pick Sam Maguire Cup favourites Kerry out of the hat and, speaking on the RTE GAA podcast, McStay says Mayo can't be counted out of pulling off an upset against the Kingdom.
"Mayo are living on scraps, they're really (running on) fumes at this stage," the former attacker stated.
"Injuries are one side of it but morale and confidence is the bigger side of it. I think even the supporters are finding it difficult to believe in their progress and it's kind of a living to die another day thing, which is probably a bit unfair.
"They keep going to try and eke out the victory. If it was any other team you'd be saying 'my God, that's some achievement'. They did keep at it because that is what Mayo do don't they? And they got the little break then (Mullin's goal)."
He added: "They are mercurial, what can I say? We are the great entertainers and you can't count us out."
Most Read Stories