Pairc Tailteann redevelopment at a standstill
June 14, 2022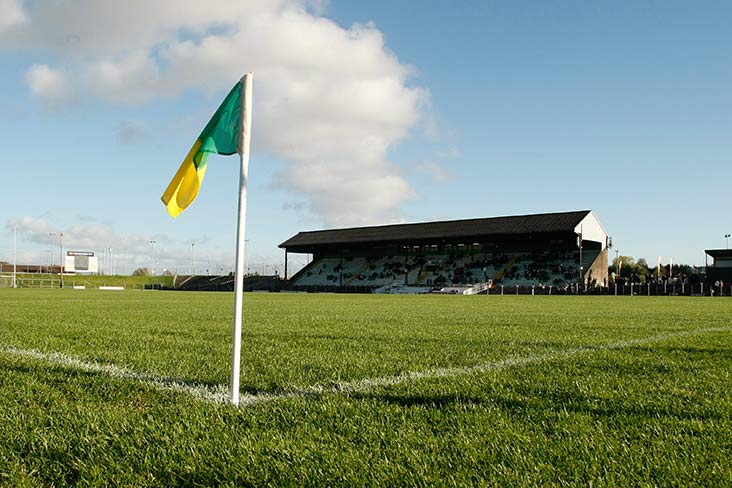 Pairc Tailteann Navan
The redevelopment of Pairc Tailteann is at a standstill and will be for the foreseeable future, chairman John Kavanagh informed delegates at last night Meath county committee meeting.
"Inflation in the construction sector, the shortage in the housing sector, the war in Ukraine which has impacted on energy, all this has had a knock on effect meaning that the cost of the Pairc Tailteann development has increased by anything between 40 and 50% from what was originally budgeted back in 2019," the chairman informed delegates.
"We are not in a position to move the project any further at present and I as chairman or the management committee will not put the county into massive debt for the sake of Pairc Tailteann.
"The committee is looking at various options, different options, and a different plan of action. There is nothing happening at present and as soon as there is we will keep everyone informed.
"Croke Park has no funds for further grants at present and won't have for a number of years. Leinster Council is in a similar position. Other developments around the country are at a standstill for the same reasons."
Former chairman Barney Allen (Rathkenny) said he welcomed the update on Pairc Tailteann and said delegates were entitled to know what was happening and going on.
"The 59 clubs in the county are the owners of Pairc Tailteann and it is important that they are kept up to date with what is happening. I am a trustee on behalf of the 59 clubs and I am concerned about some of the things and conditions regarding the development and maybe at a future date I will have to give information to club delegates on a number of issues," Allen said.
On a more positive note plans are in the pipeline to develop more pitches at the Centre of Excellence in Dunganny.
Those plans are in its infancy at present, the chairman said but discussions have taken place and once costing and plans become clearer they will be discussed at management and brought back to the county committee prior to decisions being taken.
The county was awarded a grant of €265,000 some time back to continue the development of pitches at the Trim Road venue.
Most Read Stories