Friday night championship matches could work, says Morgan
October 09, 2021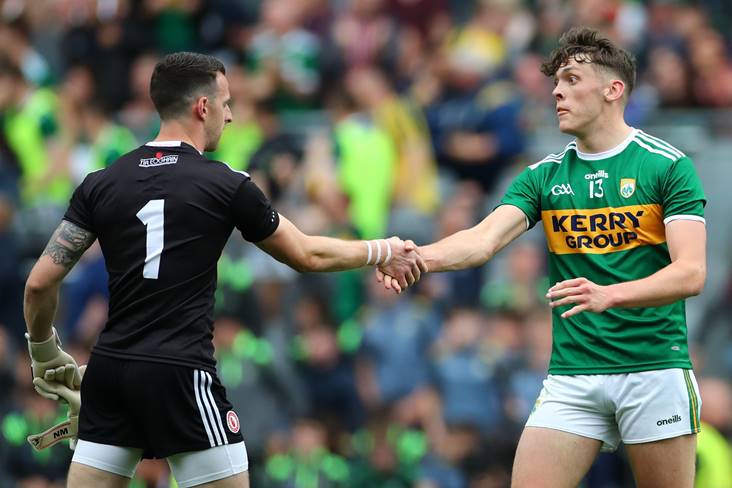 Tyrone's goalkeeper Niall Morgan and David Clifford of Kerry. ©INPHO/James Crombie.
Tyrone goalkeeper Niall Morgan believes that Friday night championship games "could really open up an audience" should it suit players.
If a championship restructure be voted through at the GAA's Special Congress this day fortnight, then it could present the opportunity for Friday night matches to be brought in according to figures from the Gaelic Players Association (GPA).
With more championship matches set to be held under Proposal B, Morgan, a member of the GPA national executive, says that there could be an opportunity for the GAA.
"I'd say the biggest part would be that it's a game like Tyrone-Armagh, or Tyrone-Derry from an Ulster point of view," the All-Ireland winning goalkeeper is quoted saying by Sky Sports.
"In the south there'd be different permutations. I think it would be a huge talking point because not much actually goes on, on a Friday night in terms of sport. It could really open up an audience," opined Tyrone goalkeeper and GPA national executive member Niall Morgan.
"Like the Premiership in England, you could come up with a theme of Friday night football. Players would have to be surveyed because it would have to suit them and their work schedules but if it was put out early enough and players knew this was going to happen, [it could work].
Most Read Stories