Moran "chuffed and honoured" to lead Leitrim
October 08, 2021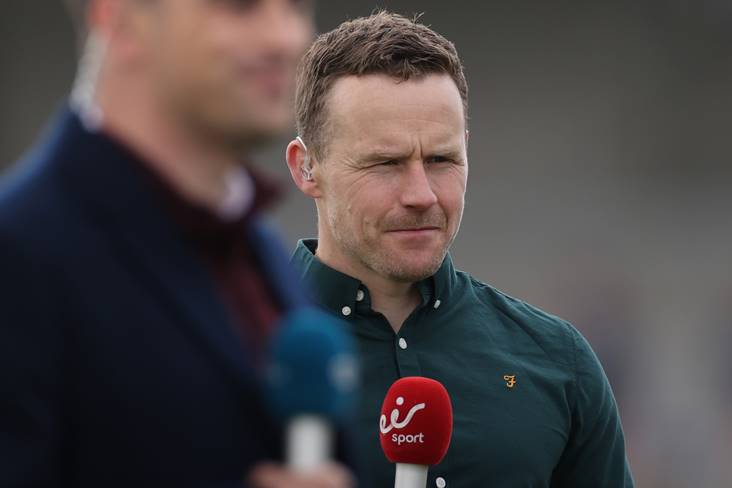 New Leitrim football boss Andy Moran
New Leitrim senior football manager Andy Moran says he can't wait to get started in his role.
It was announced yesterday that 2017 Footballer of the Year will lead the Connacht men in 2022 after having been ratified by the county board and its management team on Wednesday night.
The appointment marks the former Mayo star's first job in senior inter-county management and, speaking to Ocean FM, the 37-year-old said the "enthusiasm and spirit" he has seen from Leitrim attracted him to the vacancy.
"I think there was many different factors (in taking the job) but I think most important one was the players. I think the enthusiasm has been there and the spirit of Leitrim has always been evident," said Moran.
"So, it's just tapping into that and trying to move the process forward. No, I'm chuffed and honoured to be part of such a great set-up and such a great county.
"I'm looking forward to getting started."
As for the challenges ahead for the group, Moran says he's confident that both players and management will be able to learn from mistakes made along the way.
"I think the beauty of this project is that we're going to be pushing on together and we're going to be learning together. We're going to make mistakes and we're going do a lot of stuff that we're going to learn from along the way," said the eight-time Connacht SFC winner.
"I think that's the key thing for both the management team and the players. That's the excitement of it and we went to use that as our advantage – the kind of youthful exuberance that we have both as a playing staff and a management team.
"I think that's where we're going to try to use that kind of enthusiasm and positivity as a competitive advantage."
Most Read Stories