Laochra Gael returns featuring Kevin Cassidy on Thursday
January 06, 2021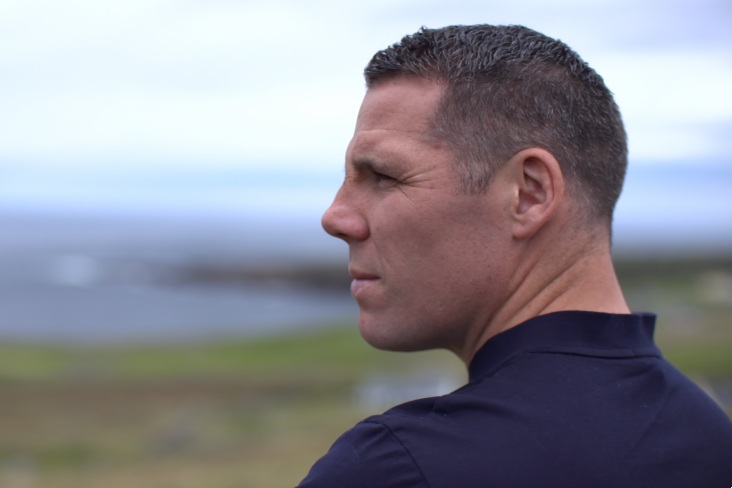 Kevin Cassidy on Laochra Gael
The acclaimed Laochra Gael returns for an 19th series, with the story of Donegal footballer, Kevin Cassidy.
Born in Glasgow, the family moved to his mother's homeplace of Donegal in his youth. With a new language and sport to learn, Kevin embraced both eagerly. He was a star for Gaoth Dobhair and soon became a cornerstone of the county team. Under Jim McGuinness, they were on the brink of glory, with Cassidy at the heart. But he was suddenly dropped from the panel because of his contribution to a book, and when the Championship win came, Kevin Cassidy was nowhere to be seen.
Kevin's story is told through the eyes of his wife Sarah Uí Chasaide, former Donegal and Ghaoth Dobhair team mate Eamon McGee, the writer of the famous book "This is Our Year" Declan Bogue, arch rival and former Armagh player Oisín McConville, and Irish Independent Journalist Vincent Hogan.
Along with Kevin Cassidy - this new season's batch of GAA legends also includes Ryan O'Dwyer, who was on the cusp of leading the Dublin hurlers to glory, before he cost them an All Ireland title. Thérèse Maher, who finally fulfilled her destiny having lost five All Ireland Camogie Finals. Roscommon's Shane Curran, one of football's great characters, and the prototype of the modern playmaking goalkeeper. Johnny Pilkington, the heartbeat of the mighty Offaly hurlers of the 1990s, and one of the game's greatest characters. And Dermot Earley, who showed extraordinary courage in the face of crippling injuries, cancer and the death of his father.
The new Laochra Gael season will air on TG4 at 9:30pm on Thursdays from January the 7th.
Most Read Stories