Antrim unveil new jersey and new sponsor
November 08, 2019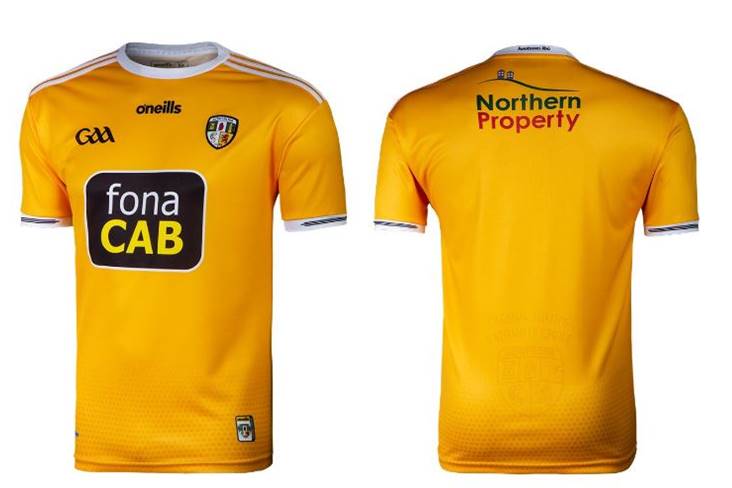 The new Antrim jersey for 2020, front and back.
Antrim have launched a new jersey ahead of the 2020 season.
New sponsors fonaCAB have replaced Creagh Concrete on the front of the new strip which also bears the Northern Property Finucane logo on its back. The new jersey was launched at the O'Neills Store in the Kennedy Centre, Belfast yesterday.
Most Read Stories