"Our aim is to win another All-Ireland - simple as that"
November 05, 2019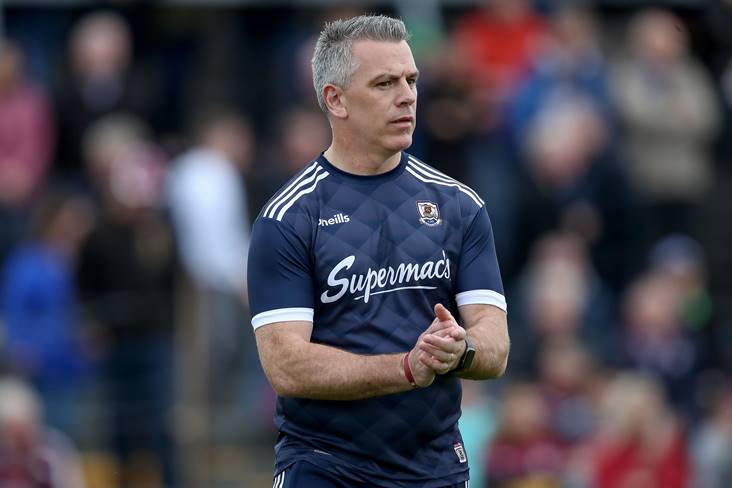 Galway manager Padraig Joyce. ©INPHO/Bryan Keane.
New Galway manager Padraig Joyce says anything less than an All-Ireland SFC title during his time in charge of the Tribesmen would be an underachievement.
Joyce succeeded Kevin Walsh last month and told Galway Bay FM that he's delighted to be involved.
"I'm obviously delighted and honoured and privileged to be in the position as Galway senior football manager," the two-time All-Ireland winner stated.
"It probably came around very fast for me, and a little bit quicker than I anticipated, but the chance came up and I had to really put my name in the hat for it. Thankfully I was successful and just met the lads at the weekend to do some assessing on them to see where they are at.
"But they are a great bunch of guys and we'll have a development squad in for the next couple of weeks and we'll see how we get on with that.
"First impressions, I'm delighted to be involved. I'm a Galway man by heart and by nature so we want to do our best for Galway and our aim is to win another All-Ireland – simple as that. Anything less will be seen as an underachievement."
Most Read Stories