Advanced mark is "absolutely ludicrous"
January 28, 2020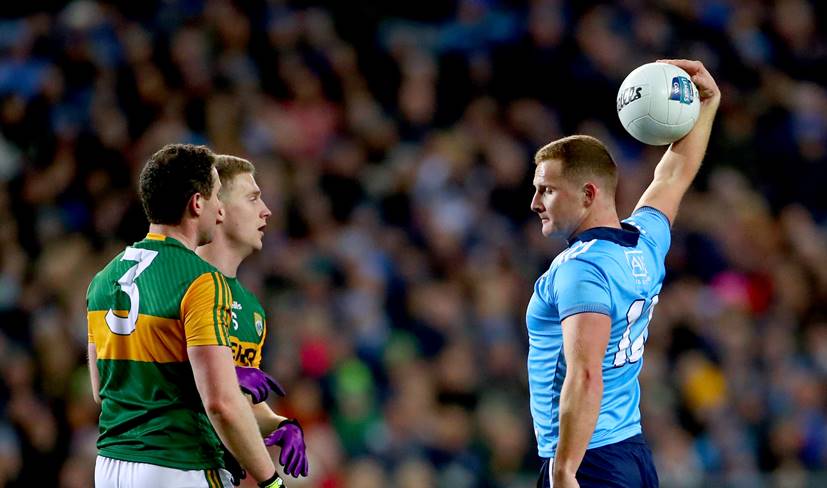 Dublin's Ciaran Kilkenny calls for an advanced mark. ©INPHO/James Crombie.
Tomás Ó Sé has called for the immediately removal of the game-changing advanced mark rule.
The Kerry legend feels that awarding a free for catching the ball is "totally changing the game" and voiced his opposition on independent.ie's The Throw-In podcast:
"I still believe fundamentally that it is absolutely ludicrous to bring this in," he says. "There were a lot more marks scored last weekend than I thought there would be and this is still when teams are yet to get their teeth into it.
"You are totally changing the game. You are giving a free for catching a ball. Michael Murphy caught a ball and the back was three or four yards off him. People are saying there are only three or four marks in a game but wait until teams come around on this.
"And I don't know what genius came up with the idea that when a player catches a ball he can't be tackled for four steps. So if he catches the ball on the 13-yard line, imagine telling a defender he can't touch him for four steps?"
Most Read Stories