Mayo snub still irks McStay
September 25, 2019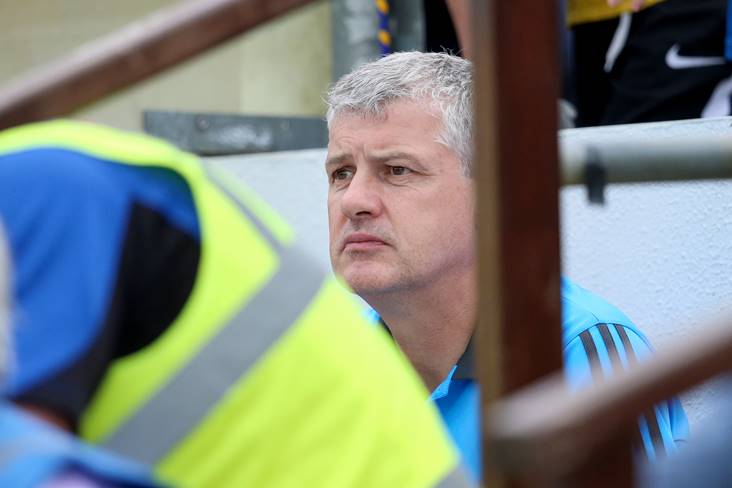 Losing out on the Mayo job twice hurt Kevin McStay
Having been turned down for the Mayo senior football manager's job on two separate occasions are Kevin McStay's biggest disappointments in football.
The Mayo native, who had massive success with his adopted county Roscommon, revealed in an in-depth interview with the Western People that missing out on managing his own was a source of "huge disappointment."
Ahead of the launch of his book The Pressure Game tomorrow evening, McStay goes on to say that on both occasions, he felt that he was the right man for the job, but the powers that be disagreed.
"It's a source of huge disappointment," said McStay. "It was the job that I always wanted. And when James stepped down that time, having given it everything he had, I was hugely confident that I could bring those extra few percentage points over 2015 and 2016 to get the job done.
"I had done a similar thing with St Brigid's [Roscommon], who had been there or thereabouts and needed a bit of fine tuning. I don't mean that in a boastful way or anything; that was how I felt."
Having been given the impression that he was the number one candidate for the role when Horan stepped down, McStay revealed that he was surprised to hear that Noel Connelly and Pat Holmes had been handed the job.
"As I say in the book, I went for the Mayo position twice in 1995 and 2015. On both occasions I was the only candidate in the race, and on both occasions I somehow lost it. You've got to be fairly good to do that.
"When the closing dates for applications struck I was the only candidate on the table, and somehow the people in front contrived to give the job to somebody else."
He added: "It was certainly the biggest managerial disappointment of my life. But it's over now and you move on. I can't live my life looking back on it."
Most Read Stories