All-Ireland final referee calls for water breaks to be scrapped
January 22, 2022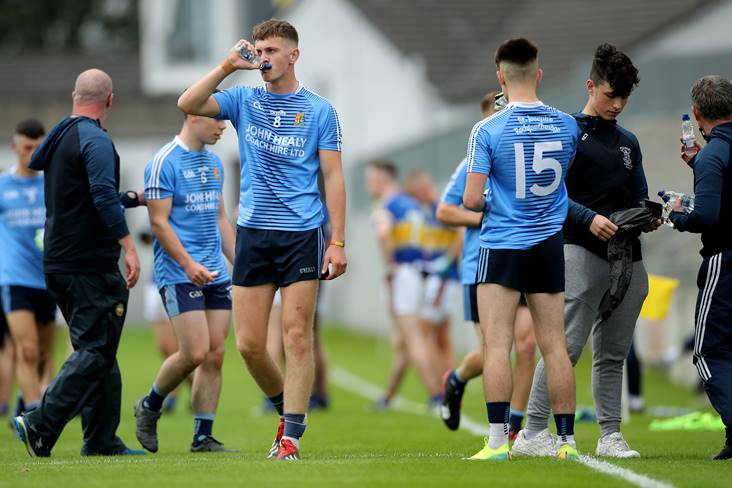 St Joseph's, Rochfortbridge's Niall Smullen takes a water break with his team. ©INPHO/James Crombie.
All-Ireland football final referee David Gough has called on GAA chiefs to scrap water breaks.
The water break rule, which allows for a break in play of no more than a minute midway through each half, was introduced when games resumed in 2020 to discourage players and team officials from sharing water bottles in the midst of the Covid-19 pandemic.
Despite opposition towards the match regulation, water breaks have remained part of games.
Speaking on RTÉ last August, Offaly chairman Michael Duignan said: "The water breaks have to go. They were brought in because of Covid, but they're being used now to alter tactics, to come to terms with a game. It's not right."
Welcoming the decision by the Irish Government to end most of the Covid-19 restrictions, Gough, who refereed the drawn 2019 All-Ireland SFC decider between Dublin and Kerry, also tweeted his support for a return to full capacity crowds at venues.
Most Read Stories