New GAA President urges Government to allow safe return for underage players
February 27, 2021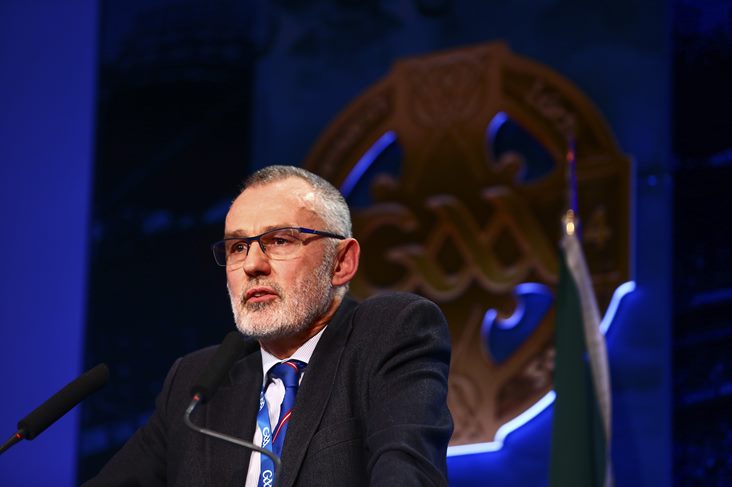 Newly elected President of the GAA, Larry McCarthy
New GAA President Larry McCarthy has urged the Government to let underage players return to action as soon as possible, once it's safe to do so.
The New York representative became the 40th President of the GAA and first overseas member to claim the office at Annual Congress today.
Speaking to GAA.ie, after being handing over the baton of Uachtarán from the outgoing John Horan, McCarthy said getting kids back to the clubs would be a top priority.
"I would make an appeal to the Government that once the schools are reopened to let the kids back to playing in the clubs. We did it safely last year both with running club activity as well as the Cúl Camps. It was highly regulated and done very effectively. You would hope somebody will see the benefit of allowing us back," McCarthy said.
"I understand it's more onerous this year because of the variant. But we proved we could do it before, so let us do it again.
"If we get the kids back that will bring some fun back into peoples' lives and it will give parents a little break from this harrowing pandemic, and it would be great for the GAA to have some activity back in our clubs because we're absolutely zoomed out at this stage."
Most Read Stories