Kildare senior and minor hurlers complete 40-hour continuous run for 'Roar For Ruairi'
May 31, 2020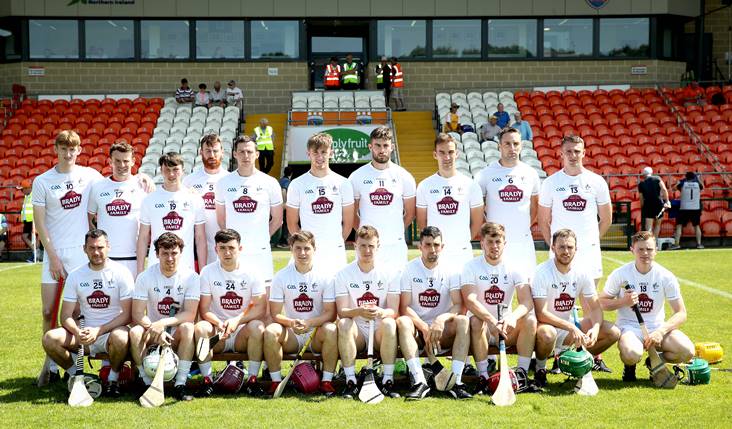 Kildare senior and minor hurlers in 40-hour continuous run for 'Roar For Ruairi'.
The Kildare senior and minor hurling teams have completed their 40-hour continuous run for the 'Roar For Ruairi' fundraising campaign in aid of young Ruairi McDonnell.
With each player being handed one-hour time slots, the run started on Friday evening at 6pm and finished this morning at 10am.
So far on GoFundMe they have raised almost €8,000 - https://www.gofundme.com/f/kildare-senior-hurlers-40hr-run-for-ruairi
Ruairi McDonnell's story
6-year-old Kildare boy Ruairi was diagnosed with a very rare degenerative and life-limiting neurological condition last October. A condition which has resulted in sight loss and could lead to hearing loss, seizures and loss of muscle control in the near future.
With no medical treatment available for this disease, Ruairi now requires 24-hour personal care which is provided by his parents Martin and Ruth who at the same time are trying to maintain a normal happy home for Ruairi and his brothers Fionn and Tomas.
As the disease progresses, Ruairi will require full-time home nursing and the family home requires significant adaptations to meet his care needs while care supports provided by the state in this situation are extremely limited.
Ruairi's dad Martin, who is a native of Ballycastle, Co. Mayo, is a member of Rathcoffey GAA, while his mother Ruth is also well-known in the Rathcoffey and Clane area.
Prior to his diagnosis, Ruairi had been attending school in Clane and loved GAA, especially hurling, riding his bike and playing with his two brothers, and many friends.
Most Read Stories