High standard of consistency with time-keeping - McGill
February 11, 2020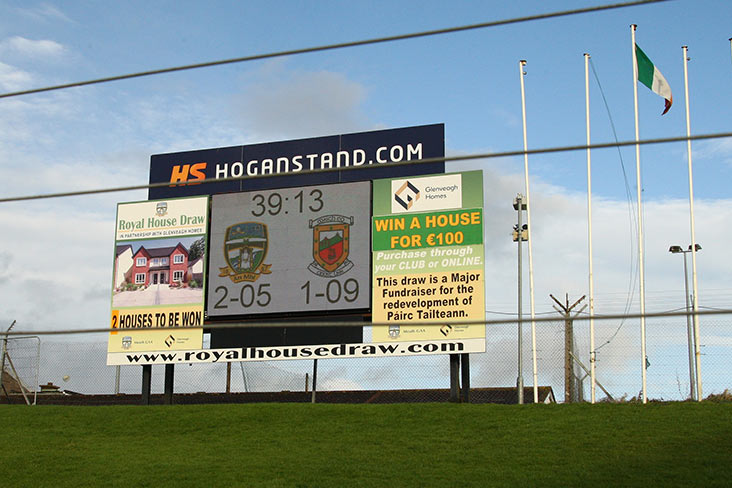 There was 4 minutes of injury time in the Mayo versus Meath Division 1 FL clash at Pairc Tailteann
The GAA insists there is no issue with how much injury time referees are adding on at the end of matches.
There have been a number of instances in recent weeks of referees adding on substantially more than the announced amount of time and – in Meath's case against Mayo at Navan on Sunday- at least one blatant example of not enough additional time being added at the end of injury time.
But the GAA's Head of Games Administration Feargal McGill told The Irish Times that referees are implementing the rules correctly:
"I have to say that I think there's a high standard of consistency at the moment from our officials in how they apply the rules on time. We have minimum allowances for substitutions and regulations that were introduced at the start of 2016 to ensure that adequate additional time was being played.
"I don't think you have the situation where people are walking away from matches every week complaining about the amount of time being played or not played.
"There have been high-profile incidents recently of referees playing way over the announced time – the Kilcoo game and the Dublin game and if you look at both of those games you'd see that the referee got it right."
Most Read Stories