Mayo chairman hoping to sort out problems with International Supporters Foundation
October 02, 2019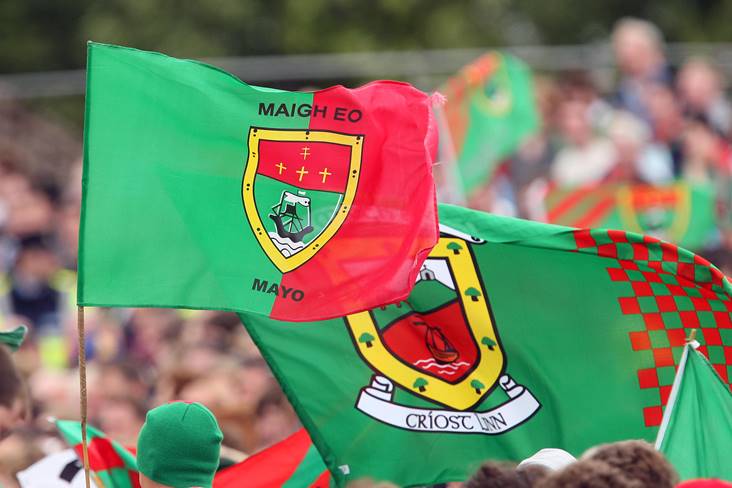 A Mayo flag flies proudly.
©INPHO/Cathal Noonan.
Mayo chairman Mike Connelly has vowed to address the issues that have been raised by the Mayo GAA International Supporters Foundation.
It emerged last week that the Foundation, which was established by UK-based trader Tim O'Leary, is withholding €250,000 in funding from Mayo GAA and it has been highly critical of the "financial governance at board level".
In response, Connelly admitted to the Irish Daily Star: "Relations have probably become a little bit fractured. But over the next few months we'll sort it out.
"We can't afford to lose the like of Tim O'Leary, who's a great supporter, and hugely passionate about Mayo GAA. Over the next few months we'll hopefully sort all these problems out.
"Whatever topics have been raised, they need to be addressed."
The appointment of a Commercial Manager (Tom Reilly) has been a major step forward for the county, according to Connelly, but he highlighted the huge workload that county officers are faced with and called for more support from Croke Park.
"I feel it's a big problem from Croke Park down, there's no communication or support from Croke Park to say, 'Hold on a minute, you guys are turning over €4m, you've an administrator'."
He added that "officers are under serious, serious pressure just to keep the whole show running.
"We're talking now about Child Protection, Garda Vetting… you didn't have these things 20 years ago.
"We're all voluntary people, we all have to get up at 7am and go and do a job of work. I'm here [in MacHale Park] three of four nights a week, and we're firefighting, that's the reality."
Most Read Stories