Millionaire backer withholds €250k from Mayo GAA
September 26, 2019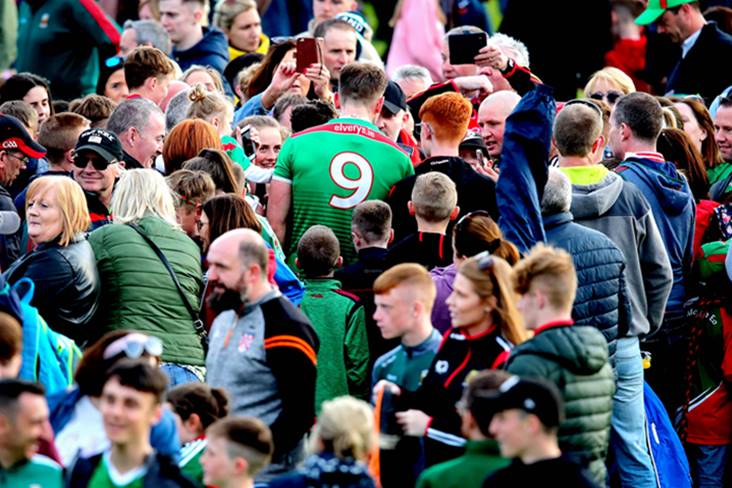 Mayo's Aidan O'Shea with supporters after the All-Ireland SFC qualifiers round 2 victory over Down at Pairc Esler. ©INPHO/Ryan Byrne.
Mayo county board are set to respond to accusations made by a wealthy businessman at their next meeting in October.
The dispute between board officials and the 'Mayo GAA International Supporters Foundation' — a fund-raising group based in America – could potentially cost Mayo GAA hundreds of thousands of euro.
Founded by UK-based trader Tim O'Leary, who is of Mayo descent, the Foundation sent an e-mail to the county's clubs prior to last night's county board meeting which said that it was withholding €250,000 of money it had raised due to "serious deficits in financial governance at board level".
The e-mail read: "It is clear to the foundation that Mayo GAA need significant financial support to sustain and develop GAA games in the county. The foundation's support is now at risk due to the serious deficits in financial governance at board level."
Mayo chiefs have taken issue with some of the contents of the e-mail but county board spokesman Paul Cunnane explained last night that they didn't get to read it in time to make an official response at the meeting.
"There were a lot of serious allegations and accusations made. We will issue a comprehensive response at our next meeting in the middle of October."
Most Read Stories