Quinn admits uncertainty over Longford future
September 08, 2020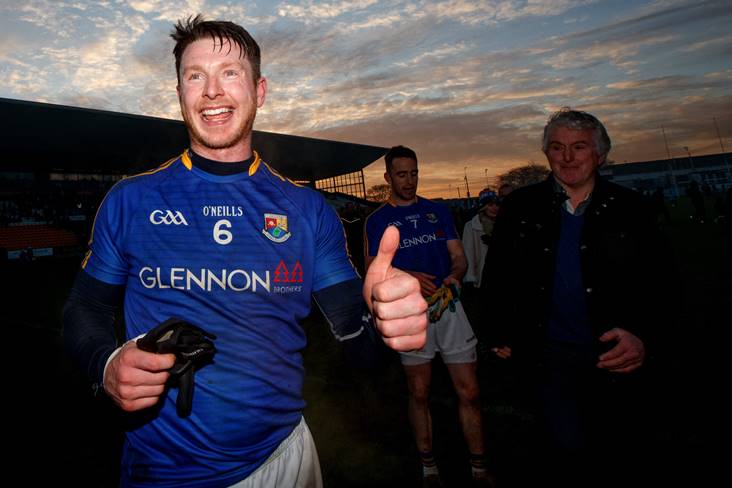 Longford's Michael Quinn celebrates. ©INPHO/James Crombie.
Mickey Quinn says the saga between his club Emmet Og Killoe and the Longford county board has "left a bit of a bitter taste".
The Longford SFC champions had their 48-week ban from the Longford Hearings Committee overturned by the Disputes Resolution Authority last Sunday.
It means that the Sean Connolly Cup holders now enter back into the senior championship race, taking on Mostrim in their final group game this coming Friday.
Speaking on this morning's Off The Ball programme, former AFL star Quinn said he hopes that the entire sage can become a distant memory but is unsure of his inter-county future at the present time.
"There's no point saying that everything's rosy. I've said that it's left a bit of a bitter taste and maybe that's a bit too strong of a word but it does," he said.
"There's no point being naive and saying let's draw a line in the sand and move on and everything's hunky dory now, it isn't. There's got to be things improved on and worked on to try and rebuild that relationship again.
"If we can past this and get back to playing football then hopefully it'll be a distant memory soon and we can all move on. We're quite happy to get to Friday and play our last group game and see from there."
Most Read Stories