'I'm not going to criticise the GAA, I can tell you that' - CMO Dr Tony Holohan
May 12, 2020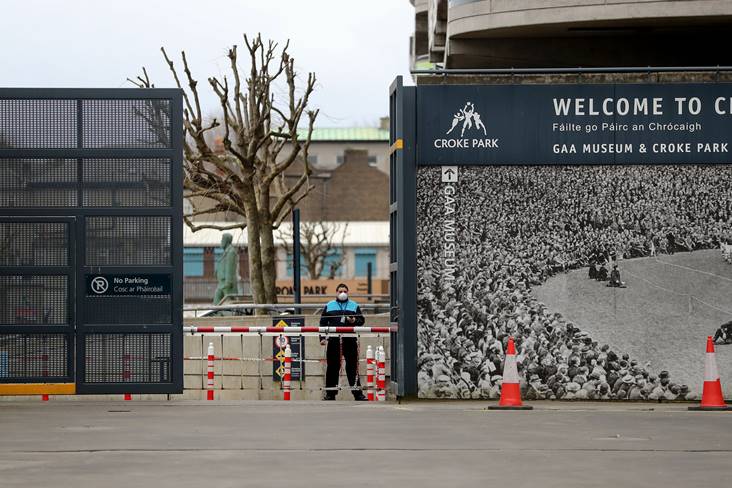 Outside Croke Park during Covid-19 testing. ©INPHO/Bryan Keane.
Chief Medical Officer Dr Tony Holohan has said he wasn't surprised by the GAA's stance that there would be no return to play while social distancing restrictions are in place.
During the Department of Health briefing on Coronavirus on Monday evening, Dr Holohan was asked if he was surprised about GAA President John Horan's announcement that there would be no games while social distancing is in place
"No," said Dr Holohan. "We have advised every organisation to internalise the public health advice that we give and come to their own assessments, which won't just be the public advice but other questions about feasibility and capacity to organise their own events.
"I know a bit about the GAA but not on that kind of level about the organisation of sporting events so I wouldn't say I was necessarily surprised that was how they felt, as an organisation they should respond to the advice they were given."
The Government and health authorities' roadmap for easing the Covid-19 restriction allowed for sporting organisations to return to playing games in Phase 4 on July 20. Some people have been critical of the GAA for being over cautious but Dt Holohan was adamant that he would not hold that view.
"We set out the advice and they've made their assessments based on that advice. I'm not going to criticise the GAA, I can tell you that."
Most Read Stories