Dublin's return to training should be delayed as punishment - Fitzmaurice
April 06, 2021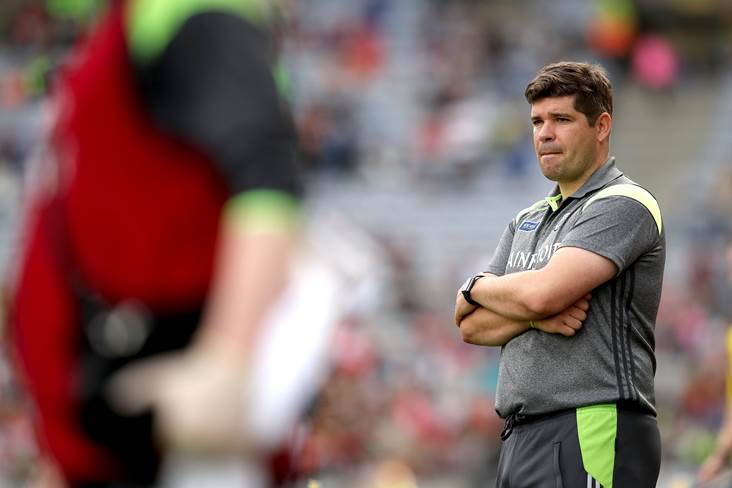 Former Kerry manager Eamonn Fitzmaurice
Former Kerry boss Eamonn Fitzmaurice reckons Dublin should have had their return to training delayed after breaching Covid-19 restrictions last week.
Last Thursday saw The Irish Independent break the news with photographs that showed nine Dublin players and a coach involved in training drills at Innisfails GAA in north Dublin the previous morning.
Manager Dessie Farrell has since been suspended by Dublin county board for 12 weeks with more sanctions possibly down the line from Croke Park for the All-Ireland champions.
However, Fitzmaurice feels that the punishment should have fallen on the team rather than just Farrell.
"In many ways, he's taken one for the team," the 2014 All-Ireland winning manager told the Irish Examiner podcast.
"The punishment that I thought would have been more, I don't say appropriate, but certainly would hurt the group more is when everybody else is back training that they weren't allowed back training for a week or two.
"That's the thing that would hurt then, that if you were trying to get a step on everybody else the way to stop you is you're not allowed back training when everybody else is.
"I'm not sure how much the top brass would have an appetite for that or how easy it would be to police it anyway.
"In a way, I feel sorry for Dessie Farrell. I think it's going to be a tough 12 weeks for him during that suspension."
Most Read Stories