Brogan the toughest I ever came up against - O Se
September 15, 2020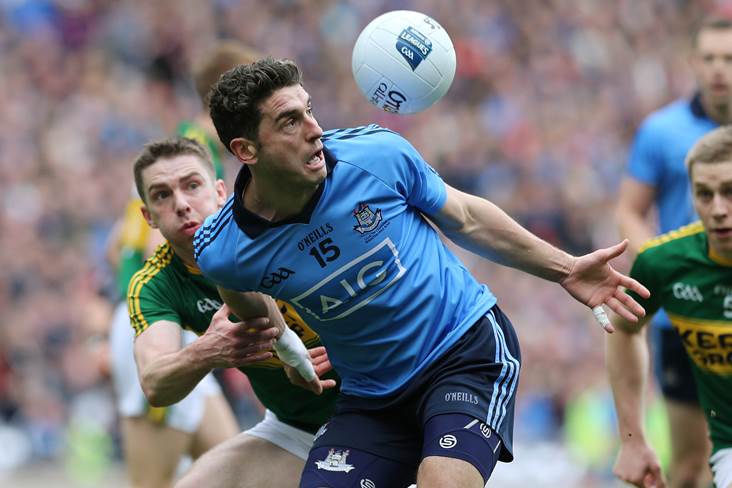 Dublin's Bernard Brogan and Marc O'Se of Kerry.
©INPHO/Lorraine O'Sullivan.
Former Kerry defender Marc Ó Sé says Dublin's Bernard Brogan is the toughest opponent he has ever came up against.
Speaking on Off The Ball yesterday evening, the five-time All-Ireland winner said he was the "unlucky victim" whom had the task of marking the Dubs' sharpshooter as his own career blossomed with the Kingdom.
"Bernard, for me, was the toughest I ever came up against. I was lucky enough in the first couple of years I didn't have to mark him that much because he was out on the wing," said Ó Sé.
"We came up against Dublin in 2004, 2007 and 2009 and I think 2009 was Bernard's first year there. After that, he moved in towards the corner but Bernard was just phenomenal.
"He had good feet, you just hear him talking about the work he did in the early days on his weaker foot. He put in serious effort, you could see that."
He added: "I was the unlucky victim in the Kerry set up who had the unenviable task of trying to mark him.
"On the day of my birthday, I was 36 on the National League final and I was marking Bernard and that is a nightmare that will stay with me for a long time.
"He was a phenomenal player."
Most Read Stories