McGrath pays glowing tribute to the late Eamonn Burns
October 10, 2019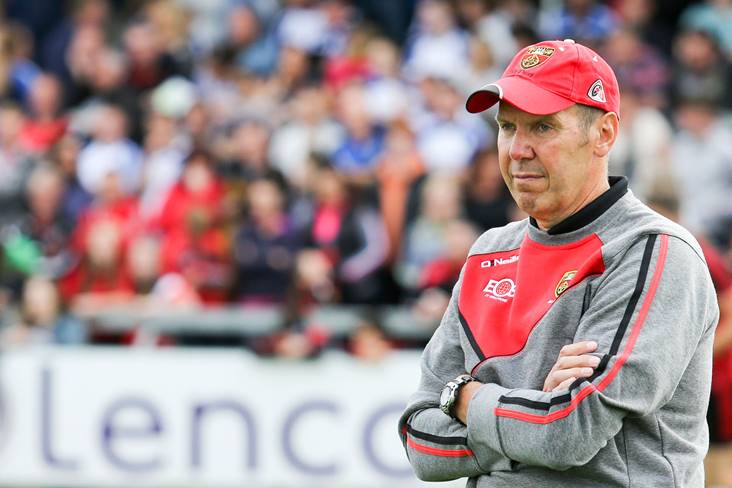 The late Eamonn Burns. ©INPHO/Presseye/Stephen Hamilton.
Former Down All-Ireland winning manager Peter McGrath has paid tribute to the late Eamonn Burns.
Down GAA, and the wider GAA community, was plunged into a state of shock yesterday following the sudden and untimely passing of the two-time All-Ireland winner.
Writing in a column for The Irish News today, McGrath paid a glowing tribute to the Bryansford man, describing him as "outstanding natural footballer" filled with "integrity and dignity".
"The news of his death is just so sad and sudden. Devastating, really," McGrath wrote.
"The last time I was speaking to him was the drawn All-Ireland final, when we were down with the jubilee team. He was just himself that day.
"Eamonn was quiet, reserved to a point, and even as part of that '91 and '94 team and all those days and occasions, Eamonn was never shocking vocal. But when he said something, people listened.
"He was easy going and always in control of his emotions. That team had the whole kaleidoscope of personalities, and you need that in any team. You'd those who were fiery, those who were very driven, those who were more composed and nearly sedate.
"Eamonn was somewhere in between. Whenever he had to be fired up, he was fired up. But a lot of the time, he was very measured in his approach in terms of looking at the big picture."
Most Read Stories