Allianz Hurling League Division 2 team news
May 09, 2021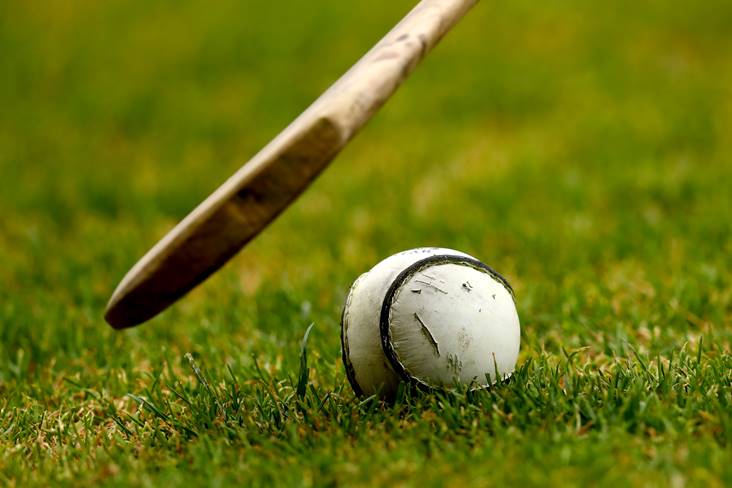 All the latest Allianz Huling League Division 2A and 2B team news.
Division 2A and 2B of the Allianz Huling League get underway tomorrow. Here's the latest team news:
Kerry (Allianz HL Division 2A v Down): John B O'Halloran; John Buckley, Tomas O'Connor, Eric Leen; Jason Diggins, Barry O'Mahony, Fionan Mackessy; Shane Nolan, Paudie O'Connor; Brandon Barrett, Daniel Collins, Michael Leane; Mikey Boyle, Fionan O'Sullivan, Maurice O'Connor.
Subs: Darren Delaney, Billy Lyons, Flor McCarthy, Evan Murphy, Colman Savage, James O'Connor, Niall O'Mahony, Daniel Casey, Donal Hunt, Tadhg Brick, Shane Conway.
**
Down (Allianz HL Division 2A v Kerry): Stephen Keith; Michael Hughes, Caolan Taggart, John McManus; Gerard Hughes, Matt Conlon, Liam Savage; Donal Hughes, Chris Egan; Pearse Og McCrickard, Paul Sheehan, Ronan Costello; Daithi Sands, Eoghan Sands, Oisin MacManus.
**
Meath (Allianz HL Division 2A v Offaly): Charlie Ennis; Mickey Burke, Shane Whitty, Sean Geraghty; Keith Keoghan, Darragh Kelly, James Toher; Paddy Conneely, Pauric O'Hanrahan; Daithi McGowan, Jack Regan, Alan Douglas; Gavin McGowan, Mark O'Sullivan, Adam Gannon.
Subs: Mark McCormack, Stephen Morris, James Kelly, Ben McGowan, Jack McGowan, Nicolas Potterton, Jack Walsh, Shane Brennan, Eamon O Donnchadha, Damien Healy, David Reilly.
**
Offaly (Allianz HL Division 2A v Meath): Conor Clancy; Joey Keenaghan, Ciaran Burke, Paddy Delaney; Brian Watkins, Ben Conneely, Killian Sampson; Leon Fox, Ross Ravenhill; Shane Kinsella, Eoghan Cahill, Liam Langton; Oisin Kelly, Adrian Hynes, Colm Gath.
Subs: Stephen Corcoran, Aidan Treacy, Damien Egan, Paddy Rigney, Padraic Guinan, Jordan Quinn, David Nally, Shane Dooley, John Murphy, Brian Duignan, Jason Sampson.
**
Carlow (Allianz HL Division 2A v Wicklow): Brian Tracey; Dion Wall, Paul Doyle, Michael Doyle; Ger Coady, David English, Ross Smithers; Jack Kavanagh, Ciaran Whelan; John M Nolan, Edward Byrne, Craig Wall; Martin Kavanagh, Kevin McDonald, Chris Nolan.
**
Wicklow (Allianz HL Division 2B v Carlow): Cian Staunton; Warren Kavanagh, Michael Mangan, Martin O'Brien; Gary Byrne, John Henderson, Padraig Doran; Shaun Cranley, Luke Evans; Daniel Staunton, Marc Lennon, Eoin McCormack; Christopher Moorehouse, Andy Walsh, Michael Boland.
Subs: Conor McNally, David Maloney, Peter Keane, Jack Doyle, Wayne Kinsella, Matthew Traynor, Andy O'Brien, Torna Mulconry, Gary Hughes, Mark Murphy, Michael Lee.
**
Roscommon (Allianz HL Division 2B v Donegal): Enda Lawless; Paul Dolan, Darren Fallon, Sean Trundel; Darragh Heavey, Peter Kellehan, Eoin Coyle; Ben McGahon, Cathal Dolan; Oisin Kelly, Cathal Kenny, Naos Connaughton; Jack Lohan, Conor Mulry, Gearoid Egan.
**
Mayo (Allianz HL Division 2B v Derry): Gerald Kelly; Stephen Coyne, Michael Morley, Sean Kenny; John Cassidy, Pearse McCrann, David Kenny; Kieran Kelly, Daniel Huane; Adrian Phillips, Cathal Freeman, Sean Regan; Jason Coyne, Keith Higgins, Shane Boland.
**
Derry (Allianz HL Division 2B v Mayo): Oisin O'Doherty; Conor Kelly, Sean Cassidy, Darragh Cartin; Darragh McCloskey, Brian McGilligan, Meehaul McGrath; Richie Mullan, Gerald Bradley; Mark McGuigan, Cormac O'Doherty, John Mullan; Brian Cassidy, Se McGuigan, Niall Ferris.
Subs: Sean Kelly, Paul Cleary, Eoghan Cassidy, Odhran McKeever, Thomas Brady, Deaghlan Foley, Brendan Laverty, Noel Rafferty, Ruairi McWilliams, Cathaoir McGilligan, Shea Cassidy.
Most Read Stories