Harte claims "comical" - Clarke
January 07, 2020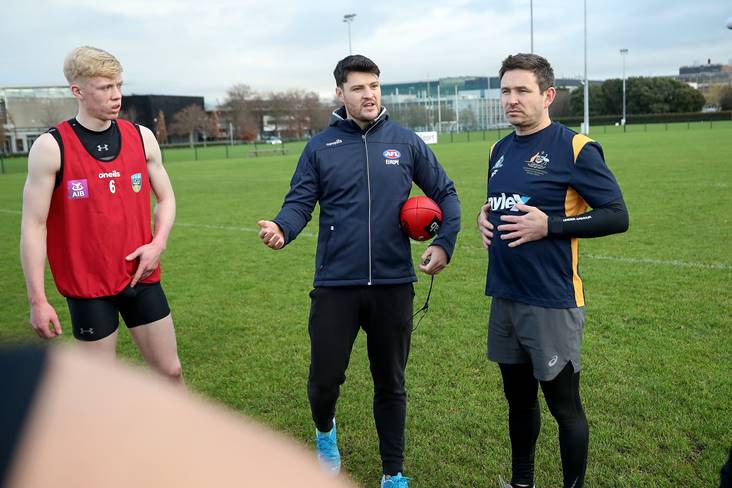 Marty Clarke and Shaun Murphy at the AFL Combine. ©INPHO/Bryan Keane.
Marty Clarke has rebuffed Mickey Harte's claims that GAA talent is being wooed to the AFL by "ex Gaelic players".
The Tyrone manager, who looks set to lose star attacker Cathal McShane to Aussie Rules, is unhappy with the perceived manner in which players are being recruited for the professional game by people with GAA ties.
Clarke, who has a mentoring and developing role with Irish players sought by the AFL, hit back: "These are million dollar businesses and their greatest resources like any club, be it amateur or professional, are their players," the former Down and Collingwood star told the BBC.
"So for Mickey to be suggesting that former GAA players have the authority to go to a team like the Adelaide Crows and say 'you should pick him up' is quite comical.
"The hours of research that is done for a profile of a player to fit in with how that team plays. Will a guy fit into their culture, where he's at in his life? Does he have a career outside of sport that he wants to fit in? These are massive, massive things and they are only done by the clubs."
Most Read Stories