Bellaghy footballer helps club to dramatic Derry SFC win hours after burying his father
October 14, 2021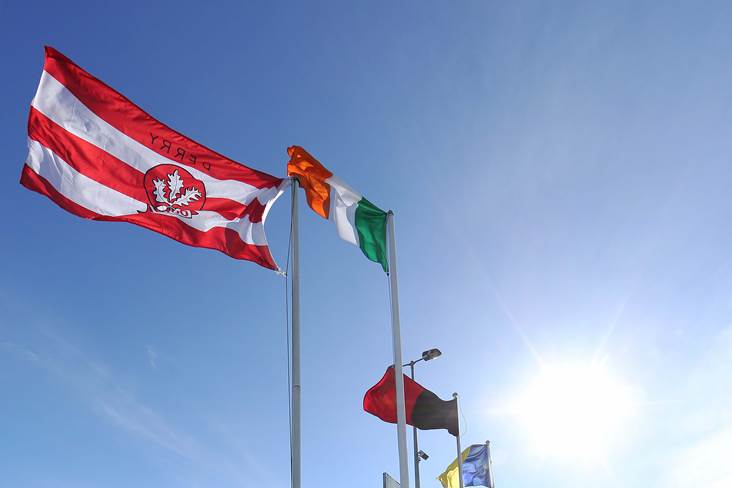 Declan Brown helped Bellaghy Wolfe Tones to victory hours after burying his father
It was one of those remarkable stories in Derry on Tuesday night...
Hours after burying his father, Declan Brown of Bellaghy Wolfe Tones came on as a second-half substitute to help his club to a famous one-point win against Newbridge in the Derry senior football championship.
Bellaghy had been trailing 1-5 to 0-7 on the hour mark when Declan was introduced, with the Wolfe Tones hitting the last two scores – including a 65th minute winner via a free from 'keeper Peter Stewart.
After the final whistle, the Bellaghy players ran over to Declan to embrace their grieving team mate.
The Brown family has been heavily immersed in the Bellaghy Wolfe Tones club for generations now. Declan's grandfather Sean had served as chairman of the club before he was abducted and shot by loyalist paramilitaries after locking up at the Bellaghy club grounds in May 1997.
A father-of-six, no-one has ever been brought to justice for Mr Brown's murder.
Sean's son Damian followed in his footsteps by remaining a devoted member of the Bellaghy Wolfe Tones club. After his playing days were over, he would go on to serve as manager of the south Derry side.
Damian passed away last weekend with Wolfe Tones describing him as "a tenacious defender on the pitch and a gentleman of great character off it".
Now Declan is following in his own father's footsteps after helping Bellaghy to a famous victory this week.
Most Read Stories