Kingdom's Griffin opts out
October 17, 2019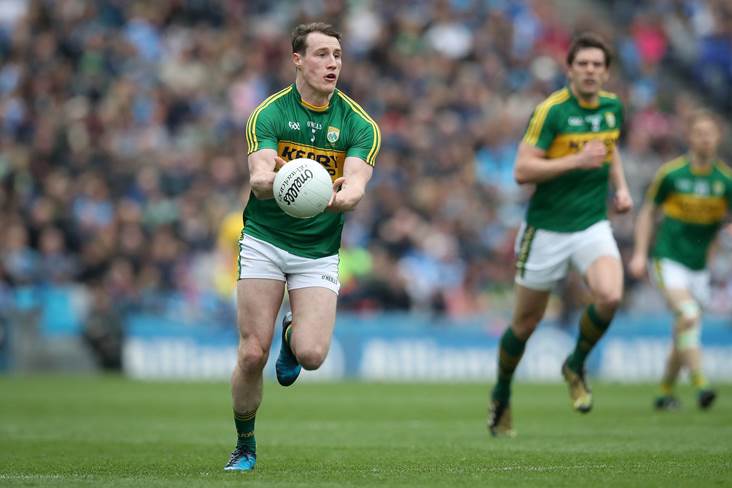 Kerry's Mark Griffin.
©INPHO/Ryan Byrne.
Kerry's Mark Griffin has confirmed that he's taking a break from intercounty football.
The St Michael's Foilmore clubman, who was used as a substitute in the drawn All-Ireland final against Dublin, informed manager Peter Keane that he won't be around for the 2020 national football league:
"The time and commitment involved, work being very busy and planning to do some travelling in the new year. Factors that led to me pulling away from it," he told The Irish Examiner.
"I felt I didn't have as much of an impact on the championship. When you weigh that against the other reasons I mentioned, you begin to wonder whether you can square those against the commitment you're giving.
"There's a long, long slog throughout the year that people don't see. That had to be weighed up. I wasn't in the picture this year as much as I wanted to be. When I get back? That's another conversation, if there is one to be had. I'm not 29 until next year, so I wouldn't rule it out. I've never felt in better condition."
Most Read Stories