"I don't think we'll come back from this"
October 17, 2019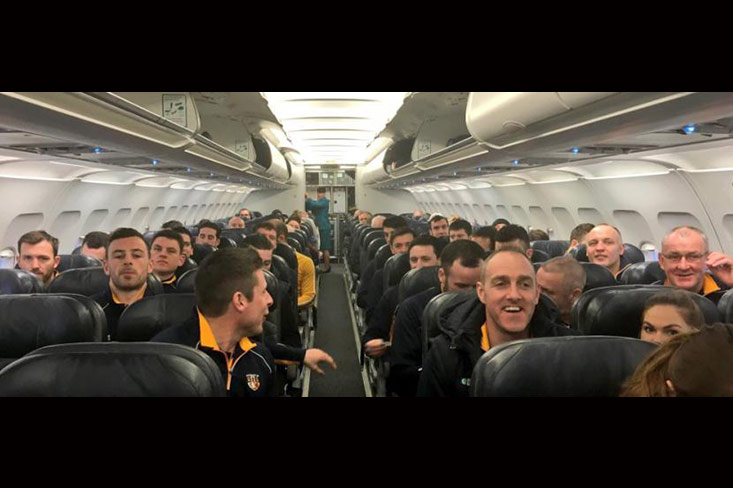 Antrim footballers on route to Ruislip. Pic courtesy Antrim.gaa.ie
Antrim County Board chairman Ciaran McCavana believes a two-tier football championship would damage the weaker counties.
A two-tiered format for the All-Ireland SFC looks likely to be given the green light at Special Congress this weekend and the fear in Antrim is that its genesis could send them backwards rather than forwards:
"I think this is a dressed-up Tommy Murphy Cup – the difference is, I don't think we'll come back from this," McCavana told The Irish News.
"My own personal opinion is that a second tier wouldn't be good for Antrim or the GAA. You're moving towards elitism. The whole beauty of the GAA is every county is taking part in the same competition. You have a chance of David slaying Goliath and so-called smaller counties going on a run in the All-Ireland series.
"Would supporters come out to watch Antrim versus Leitrim for example?"
Most Read Stories