The inter-firms GAA championships have become increasingly popular over the years as more and more businesses see the benefit of playing such competitions.
The general consensus of people not involved in the inter-firms is that the competitions are not taken seriously and used as a joke and although there is a certain camaraderie involved, there is no doubt that companies are in it, to win it!

One such firm is Laois based CJ Sheeran Ltd. Situated in Mountrath, this company specialises in the production and supply of a wide range of timber products, such as pallet manufacturing and garden and equine products.

For the past three years, the company has taken part in the Inter-firms hurling championship and last year they were crowned the All-Ireland junior hurling champions when defeating Cork outfit Teagasc Moorepark by 0-12 to 0-09 in the decider.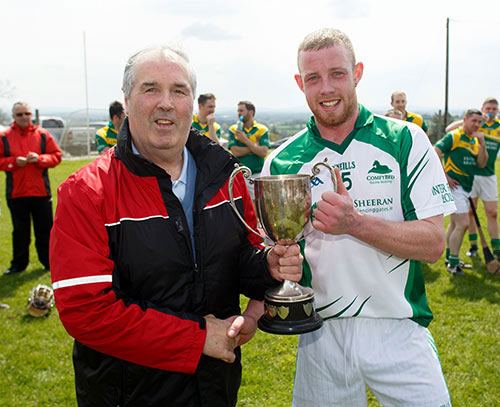 Manager of the team for that success and indeed since a team was first entered into the inter-firms is Orla Dollard, who is also Transport Manager at CJ Sheeran Ltd.

"Three years ago, my boss and owner of CJ Sheeran Ltd, Mark Sheeran decided to put in an inter-firms team after a lot of the lads showed an interest in playing and of course, I was roped in to manage the side, but I have to say I enjoy it totally," said Orla, who is a daughter of legendary Laois hurler Joe Dollard. Mark's father Canice Sheeran, who was the previous owner of Coolrain Sawmills, had winning success with an inter-firm team that he had in 1980, where Orlas father Joe was one of the key players.

Orla revealed that unlike some companies who struggle to field teams, the interest in lining out for CJ Sheeran Ltd is so great that they could almost field two teams. CJ Sheeran are considering entering a football team next year, where they hope to field a team with a mix of Laois and Mayo men.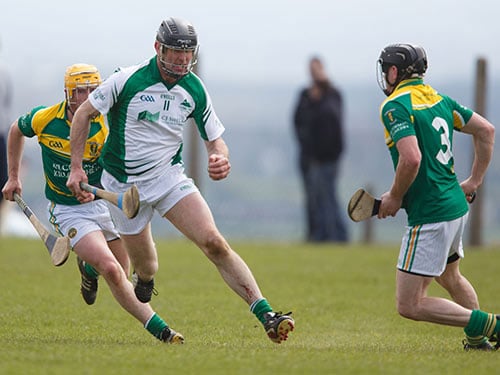 "We would have a panel of 33 players, all of who are from Laois, but there would be a lot of clubs in the county represented. We usually start training around November when the clubs are finished and in fairness to the lads, they are always there in big numbers.

"The level of competition is very good and we would have county players like Neil Foyle and Dwayne Palmer playing for us. The thing about the inter-firms is that it gives players the opportunity to line out alongside lads that they would never get the chance to play with otherwise."

This year, the Laois firm has already being crowned the Leinster senior inter-firm champions after they defeated Bord na Mona in the provincial decider.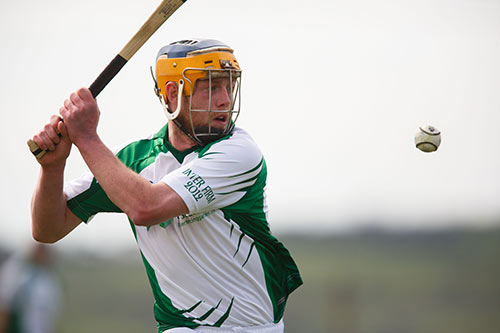 "We won the Leinster final on Easter Sunday and it is great to keep the winning ways going. Everyone in the company is delighted with the success that we have had."

C.J Sheeran are set to face current senior title holders, Medtronic from Galway in the coming weeks, in the All-Ireland Semi Final, where they will be hoping to take their winning streak one step further.

Off the field, as stated Orla is Transport Manager for the company and this is a role she has been doing for the past five years.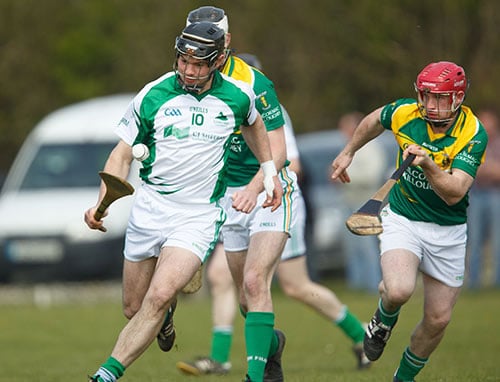 "We are very busy at the moment. We specialise in pallet manufacturing as well as pallet recycling, while we also produce garden gates and other timber products. We have depots in Dublin and Mayo as well as the headquarters here in Mountrath. I look after a fleet of delivery vehicles comprising of articulated units, rigid units and delivery vans."

This year sees CJ Sheeran Ltd celebrate 20 years in business and its central location means that it can service any part of Ireland as its customer base ranges from Donegal to Cork.