15 years after winning the first of three All-Ireland SHC medals with Cork, Neil Ronan is still going strong and recently added an All-Ireland Inter-firms souvenir to his collection.
With players of the calibre of Neil and former Kilkenny great Michael Kavanagh, as well as current Limerick stars Nicky Quaid and Graeme Mulcahy, it should have come as no surprise when Response Engineering were crowned All-Ireland Inter-firms junior hurling champions back in late May.
Played at Neil's local pitch of Ballyhea, Response edged an entertaining final against Grant Engineering from Offaly on a scoreline of 1-25 to 1-19.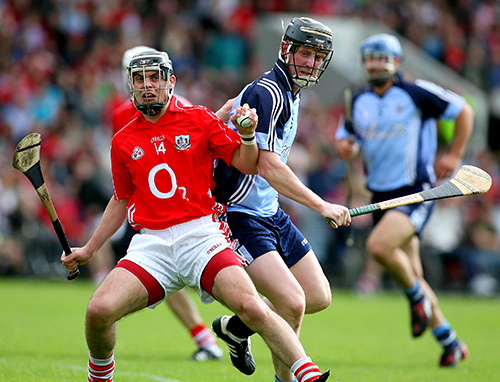 Captained from centre-back by former Cork minor hurler Pa Callaghan, Response Engineering entered the Inter-Firms competition for the first time this year and the local club backboned their starting 15.
They emerged successful in Munster courtesy of a 2-23 to 2-14 final victory over Zimmer of Clare.
Niall lined out at full-forward on the Harry Greensmith-managed team in the provincial final and they held an 0-11 to 0-7 advantage at the break before pulling away in the second half to record a nine-point victory.
This year's campaign was Neil's first taste of Inter-firms hurling and he was impressed by the high standard on show.
"You come across a lot of inter-county players and it's a very high standard, particularly during the latter stages of the competition.
"Everything runs smoothly from October to December but it gets more difficult to field teams once the club and county training starts up early in the new year."
Response Group is a leading provider of expert solutions to the water and wastewater treatment industry in Ireland and the UK.
The company has a proven track record of successfully delivering a wide range of projects from large scale municipal and industrial projects down to small scale domestic projects.
Response currently operates more than 70 treatment plants and pumping stations around Ireland and their Head Office is in Cork and UK office in Manchester.
Neil has spent the last eight years on Response Group's payroll and he is employed as an Operations Manager with the progressive company.
The company management has been very supportive of their Inter-firms endeavours. "They very good to us, we got a few hours off for the games which was greatly appreciated."
A permanent fixture on the Cork senior hurling panel from 1999 to 2009, the Ballyhea clubman lined out at left-half-forward when the Rebels came from five points down to beat Kilkenny by 0-13 to 0-12 in the Liam McCarthy decider of '99.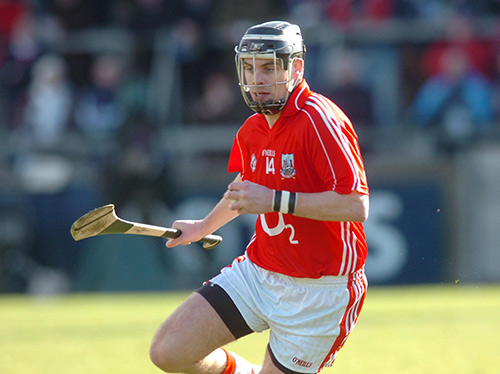 He was also a member of the victorious squads of 2004 and '05, introduced as a substitute in the latter when Galway were defeated on a scoreline of 1-21 to 1-16.
The 35-year-old is greatly encouraged by the Rebel County's performances of late and is confident that Jimmy Barry-Murphy and Co can bring the county's nine-year wait for the Liam McCarthy Cup to an end in the not too distant future.
Last September's replay defeat to Clare was one that got away he pointed out. "You'd certainly hope that they go one step further than last year but its a very competitive championship.
"Kilkenny, Tipperary, Dublin and Cork are all teams more than capable of winning it on their day.
"It was very disappointing to lose out last year against Clare from a position where you were a point up with just seconds to play. It was a game that should've been closed out.
"But, that said, at the start of the year if you told me they'd reach the All-Ireland final I would have taken it. Once you get to the final though, it's there to be won."
Maybe the Rebels can go one step further in 2014 ...