Application of rules a key factor in Dublin camogie manager's resignation
September 29, 2022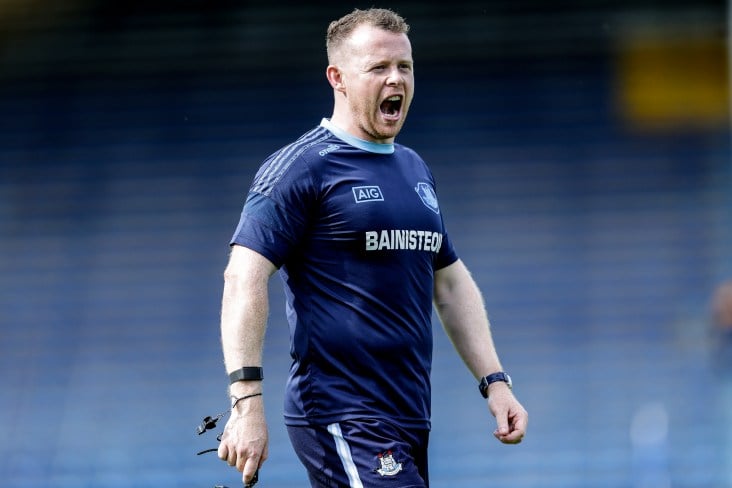 Adrian O'Sullivan ©INPHO/Laszlo Geczo
Former Dublin camogie manager Adrian O'Sullivan says the differing approach of referees and their interpretations of the rules played a huge part in his decision to resign.
O'Sullivan stepped down last month after two years in charge of the capital women, with this past season having seen him steer them to the last eight of the All-Ireland senior championship where they lost out to eventual champions Kilkenny.
Speaking to RTE Sport, the Limerick native outlined what had been the key factor in his decision to walk away before the final year of his term with the team.
"It definitely played a huge part in it. It's so frustrating. The quality of officiating isn't up to standard either, or what you'd get in hurling. Even club hurling.
"Some referee took the new contact laws and really went with them. There were some savage intense games, physical, and that is what the players want.
"Then you go out another day, go out the same way, and it becomes a free-taking contest.
"We had players bench pressing 70kgs, doing 10 repos of wide arm chin ups and every county is the same, that's the way the game has gone.
"The rules haven't quite kept up with the change and development of players physically and a skill point of view."
Most Read Stories