Rule change will encourage more skilful defending - O'Callaghan
March 08, 2021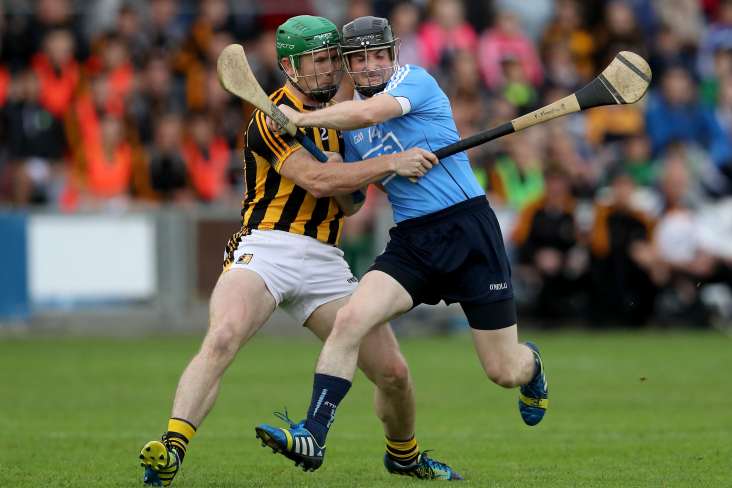 Dublin's David O'Callaghan and Paul Murphy of Kilkenny
Former Dublin attacker David 'Dotsy' O'Callaghan feels the introduction of the new rule in hurling which penalises the denial of goal-scoring opportunities will encourage more skilful defending in the game.
At the end of last month, Congress passed the motion which means that a cynical foul committed inside the 20m line or semi-circle that denies a clear goal scoring opportunity, in either hurling or football, will result in a ten-minute sin-bin for the offending player and a penalty for the attacking team.
Speaking to RTE Sport, O'Callaghan says he is looking forward to the new rule being implemented when the 2021 season eventually gets underway.
"Everyone loves the physicality of hurling and we don't want to take that out of it. But what's creeping in is rugby-style tackles and arms being wrapped around. It's horrible to watch," he said.
"Equally, there should also be a punishment for a forward stopping a defender coming out with the ball as well.
"From an overall game perspective, I think when a team are on the attack and trying to score a goal, that is where you will see expert defending without the fouling.
"The likes of JJ Delaney getting a last-ditch hook against Seamus Callanan (in 2014) to nearly win an All-Ireland for Kilkenny. We all love to see that as well."
Most Read Stories