Moorefield's father-son duo
August 01, 2020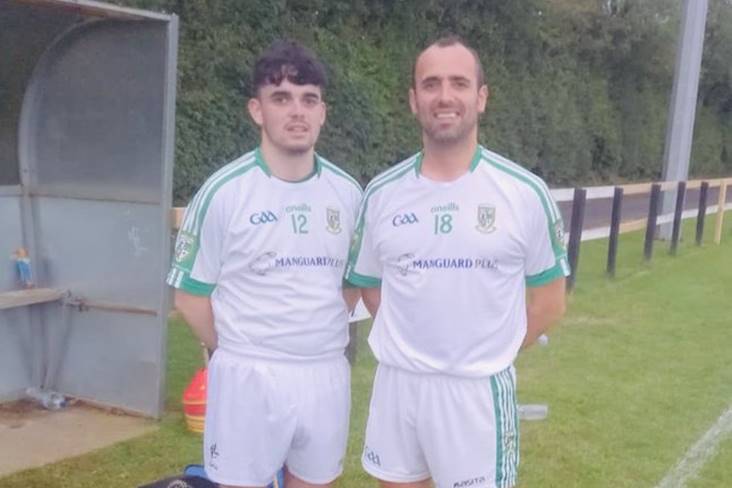 Mark Murnaghan and his son Ryan. Pic via Moorefield GAA (@MoorefieldGaa) on Twitter.
Mark Murnaghan was joined in the Moorefield team for the first time by his son Ryan last night.
The father-son duo lined out together in the full forward line as the Moores defeated Raheens in their Reserve Football League Division 7 clash.
Murnaghan enjoyed plenty of memorable moments on the pitch as both player and manager, but revealed on Twitter this was his proudest.
Most Read Stories