Clubs asked to report county training breaches directly to Croke Park
July 07, 2020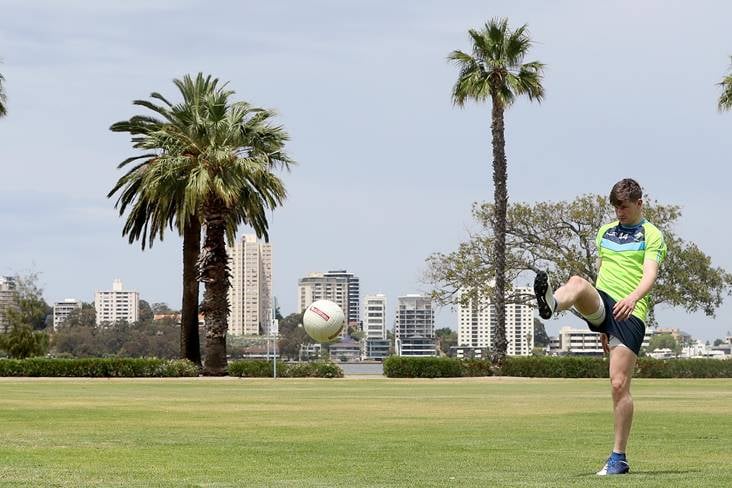 Darren Hughes at the Irish International Rules squad training at Langley Park, Perth
The GAA have asked clubs to contact them if they are aware of any county squads training before the permitted date of September 14.

Last week county chairmen were told by Croke Park that they would be held responsible if county teams were involved in group training sessions before that September date.

In further correspondence, the GAA has contacted every club by email and said that clubs who are aware of training breaches should officially contact Croke Park.

"If a club has a grievance in relation to the availability of their county players, or feel a county team in their county are holding collective training sessions before 14 September, they are encouraged to submit a formal complaint to Croke Park," said the email.

"Any such correspondence must come from the official secretary email address of the club. The county in question will be forwarded the correspondence and asked to respond to the issues raised within 48 hours of receipt."
Most Read Stories