Watch: Do you need to brush up on gaelic football's new playing rules?
July 04, 2020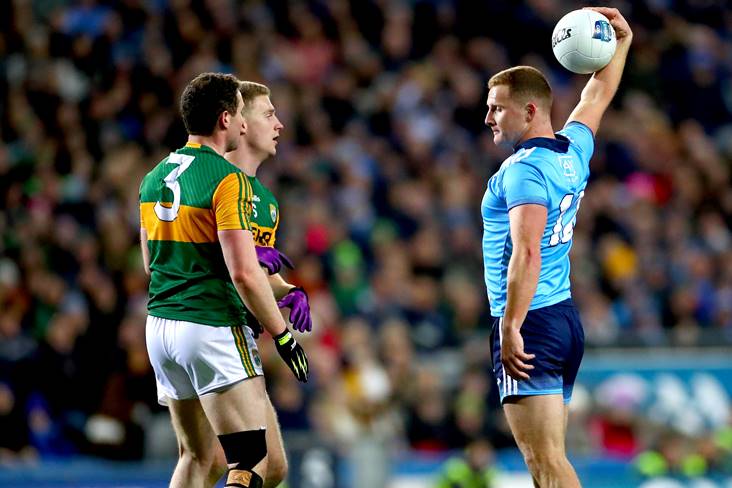 Kerry's Tadhg Morley watches on as Dublin's Ciaran Kilkenny calls for an advanced mark. ©INPHO/James Crombie.
GAA is back from the Covid-19 break but after such a long time away, you may have forgotten about the new rule changes introduced to gaelic football in 2020.
The GAA have released two videos explaining how the new kick-out, kick-out mark and advanced mark rules will work ahead of the return to competitive action in the coming weeks.
Former Meath All-Ireland winner Donal Smyth, who is the GAA's national match officials manager, told GAA.ie that information regarding the new playing rules will be shared with club referees through their administrators as well as county boards and clubs.
"This week we'll be sending out a video for hurling and football. Two separate videos that will allow them look at their new rules as part of an in-service that they can get up to date on the rules, up to date on some of the stuff for going forward in relation to the new rules," Smyth said.
"It'll be like their in-service they did, but it will be done with a video that they can download themselves and they can watch it back at any stage.
"They should ensure that the Referee's Administrator gets that out to them this week or especially next week before competitive games start because all the new rules are explained and it'll help them get back into thinking about the game.
"We will be getting the information out regarding the new rules on YouTube videos to county boards and to all clubs."
Most Read Stories