What's the current advice for Close versus Casual Contact in the GAA?
June 30, 2020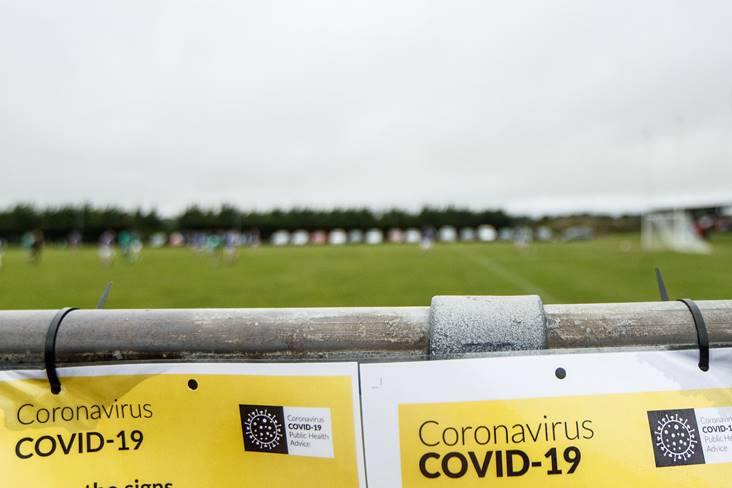 Covid-19 signage at a GAA grounds. ©INPHO/James Crombie.
There has been one confirmed case of Covid-19 in Kilkenny GAA since the return to play after it was announced yesterday that a club player contracted the coronavirus.
On the current advice for Close versus Casual Contact in the GAA, if a player has tested positive for Covid-19 within 48 hours of a training session or a game, then each member of their team and management is considered a Close Contact until advised otherwise by public health authorities. Likewise, if a player reports positive symptoms on their Health Questionnaire. In a game situation, a risk assessment by public health authorities under HPSC guidelines will determine whether some or all of the members of the opposing team are considered a Close Contact.
This means affected members should not attend training and games or even work while self-isolating for a period of 14 days as they are considered Close Contacts. All further activity such as training and games concerning their team should be suspended until full Close Contact assessment and tests are carried out. Clubs are also recommended to allow for a minimum of 48 hours between activities for all underage and adult teams to reduce the risk of infection.
The GAA had been seeking clarification on a Close versus Casual Contact from the Government before Sunday.
Most Read Stories