Details of revised 2020 Leinster MFC and MHC
June 30, 2020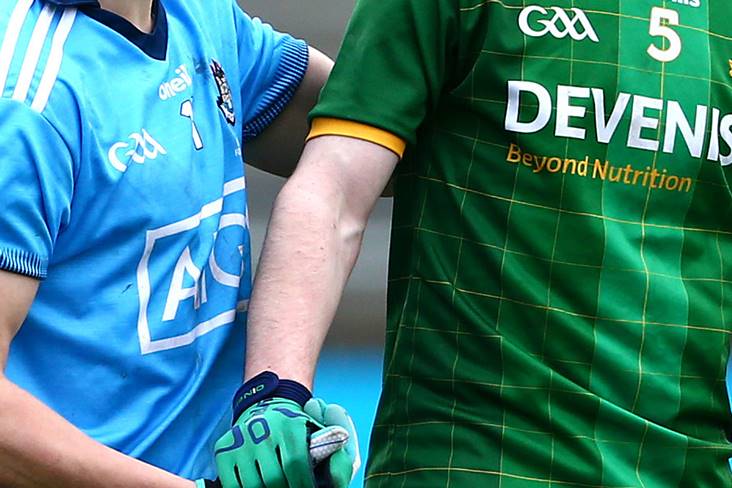 Dublin v Meath is always a big game!
Leinster GAA have announced details of the revised 2020 provincial minor football and hurling championships which will commence on October 17/18.
In the football, Dublin have been drawn against neighbours Meath with holders Kildare taking on Wexford or Louth. Wexford and Kilkenny will face off in the hurling semi-finals as seven teams battle it out on the opposite side of the draw.
Both finals have been fixed for mid-November.
The draws are as follows:
2020 Leinster MFC draw:
Saturday 17/Sunday 18 October
Round 1
Dublin v Meath
Wexford v Louth
Longford v Wicklow
Wednesday 28 October
Quarter-finals
Kildare v Wexford or Louth
Offaly v Longford or Wicklow
Dublin or Meath v Westmeath
Laois v Carlow
Saturday 7 November
Semi-finals
Kildare or Wexford or Louth v Offaly or Longford or Wicklow
Dublin or Meath or Westmeath v Laois or Carlow
Wednesday 18 November
Final
2020 Leinster MHC draw:
Saturday 17/Sunday 18 October
Round 1
Offaly v Laois
Westmeath v Carlow
Antrim v Kildare
Saturday 24/Sunday 25 October
Quarter-finals
Offaly or Laois v Antrim or Kildare
Dublin v Westmeath or Carlow
Saturday 31 October/Sunday 1 November
Semi-finals
Offaly or Laois or Antrim or Kildare v Dublin or Westmeath or Carlow
Kilkenny v Wexford
Sunday 15 November
Final
2020 Leinster MHC B draw:
Date TBC
Semi-finals
Louth v Down
Meath v Wicklow
Most Read Stories