Scotland GAA disappointed at Spillane 'dustbin' comment
June 29, 2020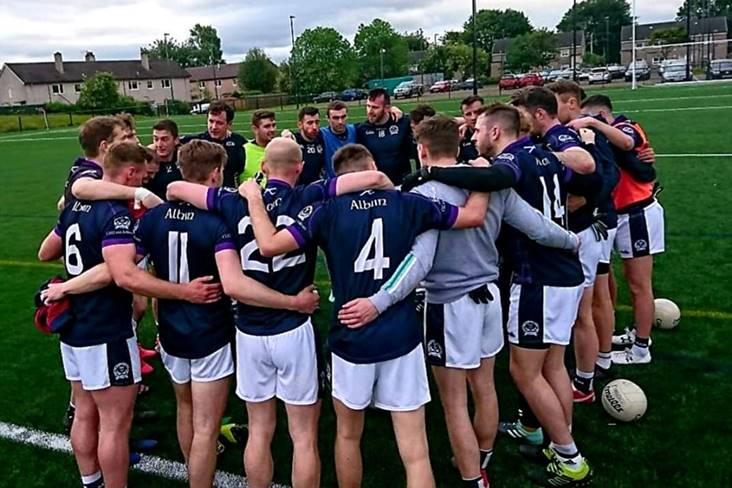 The Scotland senior football team huddle. Pic via Scotland GAA on Facebook.
With the All-Ireland JFC cancelled for 2020, intercounty teams on mainland Britain could have no championship matches this year.
While the decision was understandable due to the difficulty in fixture making brought about by the Covid-19 pandemic, the intercounty teams in Scotland and England would be hopeful that the competition could resume in 2021.
Scotland GAA have expressed their disappointment with Pat Spillane's column in the Sunday Workd where he expressed his wish that the All-Ireland JFC be 'consigned to the dustbin.'
The Scotland GAA twitter account pointed out that Spillane's own county Kerry, who have won the last five All-Ireland JFC titles, have benefited for the competition and by ending it, you are removing the possibility of championship football for many British county sides.
As All-Britain championship winners Scotland hosted Kerry in an All-Ireland JFC semi-final this year in Clydeback.
Most Read Stories