Goalmouths might actually have grass in them now
June 24, 2020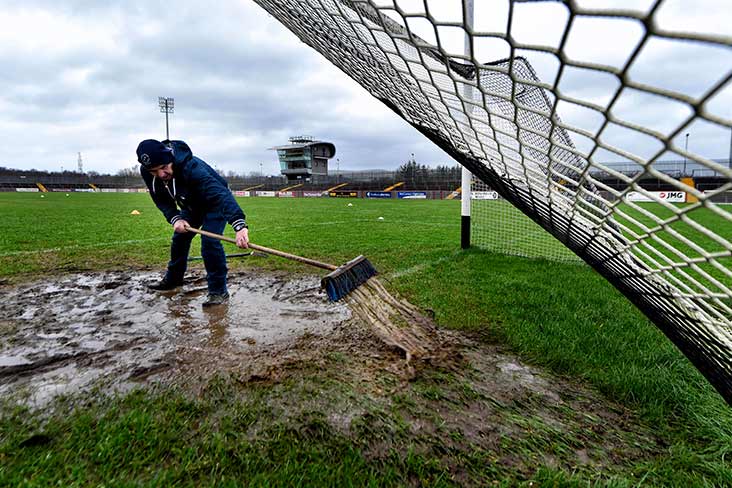 Groundskeeper Paul Turbett tries to clear the goalmouth at Healy Park Tyrone
Goalkeepers all around Ireland are in for a treat when they return to training - there's a chance there will be grass in the goalmouth.
There's nothing worse than a goalkeeper walking in to goals and finding a grass bare hole, sometimes filled with water.
With over three months since most pitches have seen any activity, groundsmen have had peace to work their magic and the GAA goal areas will be like new.
A happy day for the goalkeepers union.
Most Read Stories