New book based in the era of professional hurling, decades before the GAA was formed
June 03, 2020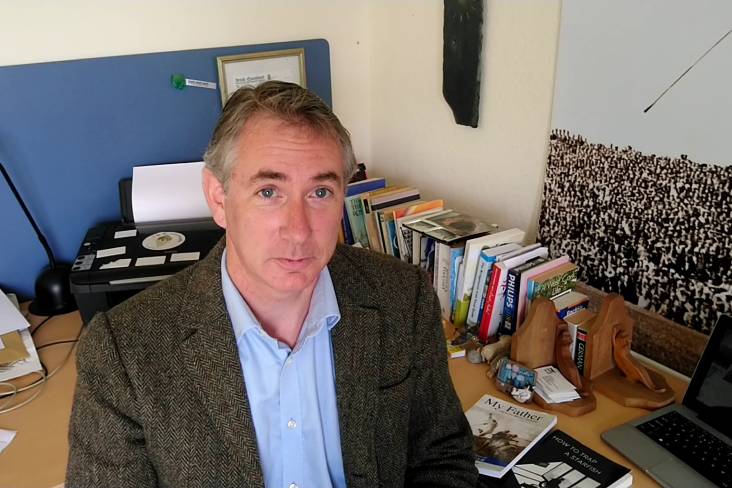 Writer Conor Power
For Waterford-born (and West Cork based) writer and journalist Conor Power, the decision to write a book set during the time of professional hurling came about as a direct result of writing his father's biography ten years ago:
"After I wrote the biography of my father (All-Ireland-winning goalkeeper Ned Power), a number of different people who had read the book got in touch with me. One of them was a coach himself and it was he who showed me a series of presentation images that illustrated the layout of the 21-man team of professional hurling and, more curiously still, how it echoed that of rugby.
"I was intrigued by all of this and began to wonder why we know so little about this chapter in our history and whether or not there was any truth in the theory that William Webb Ellis could have based the game he invented (rugby) on what he may have seen as a youth in Ireland.
"All the hurling teams were sponsored by the Big Houses at the time. So I thought of writing this book from the perspective of an ordinary Irish peasant during this era – maybe a young man of rebel stock who is selected by a local landlord to play for him. What does he do? Does he take the money from the 'enemy'? How does he react to the human side of these people that he would have previously only known from a distance? What if he fell in love with the landlord's daughter or became seduced by an alternative world which he could never truly be part of?"
Power had approached a small number of publishers before the book was completed and one of them requested to see the full manuscript once it was done. However, the Covid-19 crisis meant that he suddenly found himself with a lot of extra time on his hands.
"When the Lockdown came, virtually all my work dried up. I do a lot of travel features as well as various general features and ghost-writing and it all went suddenly quiet. So I decided to take the crowdfunding route to get the book finished and get it into print."
The book – entitled "Hurling at Goals" is most of the way to completion and the crowdfunding campaign has got off to a flying start on Fundit.ie. For those who support the drive, the rewards mean that everyone who gets involved receives rewards that make it a win-win situation for all concerned.
In October last, Power was invited to give a reading at the "Words by Water" literary festival in Kinsale.
"I read an excerpt from the book and, once again, there was great fascination at the very idea that there was such a thing as professional hurling – few people seem to be aware of this time in our social and sporting history. Amazingly, this will be the very first fiction written about this era and it also opens up the notion that the field games of Ireland and Britain may have more in common than most people would have believed."
Power is a multiple-award-winning travel writer and broadcaster and has penned a number of other books as a ghost-writer. For further details including an explanatory video, visit www.fundit.ie/project/hurling-at-goals.
Most Read Stories