"Will they put the money back into Tier Two?"
October 15, 2019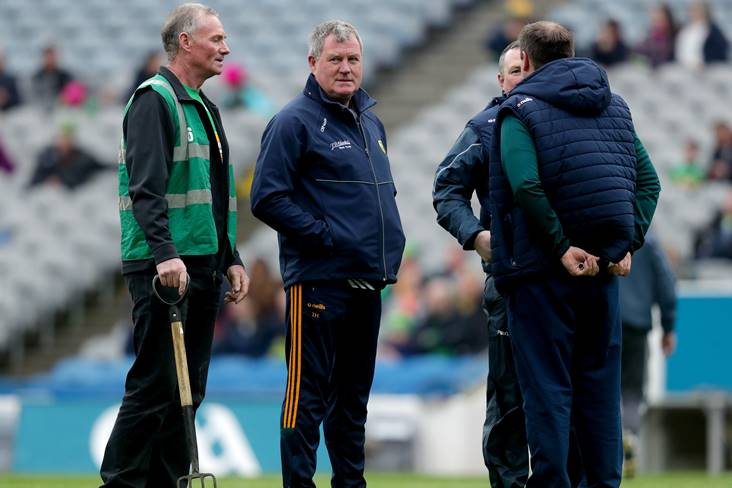 Leitrim manager Terry Hyland. ©INPHO/Oisin Keniry.
Leitrim manager Terry Hyland says a second tier in football would be pointless unless money is allocated to the weaker counties.
With the introduction of a tiered football championship looking ominous, Hyland fears that the counties in the lower tier(s) will be forgotten and could slip further adrift:
"The bigger thing is not so much the competition but how are you going to make those counties stronger. Tier One will generate more TV money, have bigger gates and will have all the bigger teams playing together if they take the weaker teams out of it," the Cavan man states in The Irish Independent.
"Will they put the money back into Tier Two? Will they be prepared to come along to the Leitrims and Carlows and Waterfords and put more money into coaching so you can coach the coaches and make your players better and that gives you the chance to progress out of Tier Two and into Tier One?
"There has to be an end result to this other than 'we need to take these guys out because they are taking hammerings off other teams and this is the only way we can do it'."
Most Read Stories