Donegal 'rolled over', says Gooch
March 27, 2023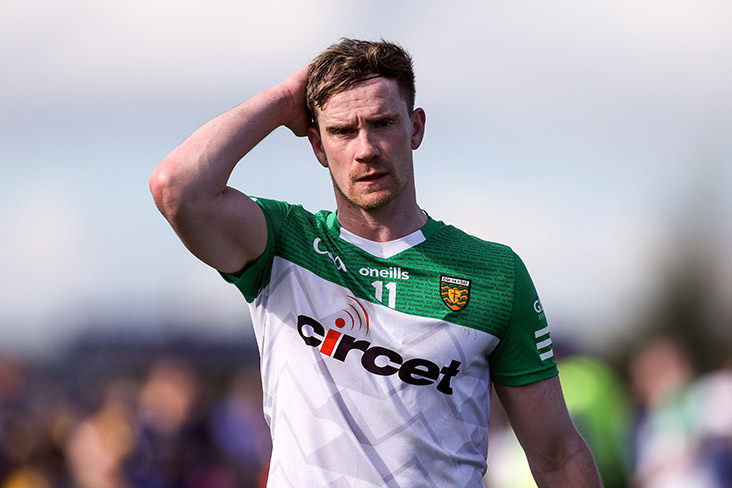 Donegal's Ciaran Thompson dejected. ©INPHO/John McVitty.
Colm Cooper claims Donegal 'let themselves down' with their abject display against Roscommon.
The Kerry great was expecting a reaction to the controversy surrounding Paddy Carr's resignation as manager and the fallout from Karl Lacey's departure as head of academy, but it never materialised as Donegal's relegation from Division 1 of the Allianz League was sealed with a heavy defeat at Hyde Park.
"It's been a real soap opera the last week in Donegal between academies, and managers leaving and players meetings and everything," Cooper said on RTÉ's Allianz League Sunday.
"I thought today that the Donegal players would galvanise themselves, 'us versus the world' type attitude, but no, they rolled over. Very, very disappointing.
"Whether you want to blame Paddy Carr or blame whoever you want, they players have to take a bit of accountability here as well and they didn't put up any fight today. The whole of Donegal seems to be in disarray and it's very disappointing to see because they're a proud county, they bring a lot to Gaelic Games but it's a real mess up there.
"They need to get people in behind-closed-doors and get things sorted."
Most Read Stories