"They love the sport as much as we do and are as passionate about it"
October 20, 2022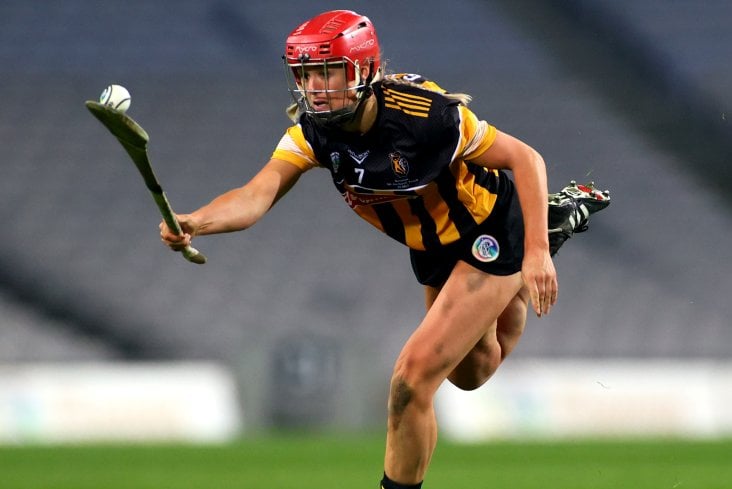 Kilkenny's Grace Walsh ©INPHO/James Crombie
Kilkenny camogie star Grace Walsh says verbal abuse of officials in the game needs to be stamped out.
This weekend will see the GAA launching its 'Respect the Ref' campaign, which comes after recent incidents of physical and verbal abuse towards referees across the country.
Speaking at the launch of the Planet Games in Kenya next month, Walsh said that referees "are only human" and that players need to bite their tongue sometimes as mistakes will be made during a game.
"Referees are there to do their best," she said. "They love the sport as much as we do and are as passionate about it. They are trying to make the right calls. Sometimes they don't make the right calls, but they are only human. You have to learn to bite your tongue as a player sometimes.
"I'll hold my hand up and say I haven't done that all the time. As you get a bit older, you learn to do that."
She added: "In our championship, it (referee decision making) was pretty consistent. It definitely can change a little bit, but I think that comes from the person themselves, what they see as a free and what they don't maybe.
"Off the top of my head, I can't think of a game in particular where I thought, 'that was terrible', but it does happen. It's whether you win or lose, whether you zone in or not on the referee. Sometimes when we lose a game we are looking for, not excuses, but reasons why, and that can be why we look towards the referee's decisions."
Most Read Stories