Pic: Staunton presents Stack with first GWS Giants jersey
January 26, 2021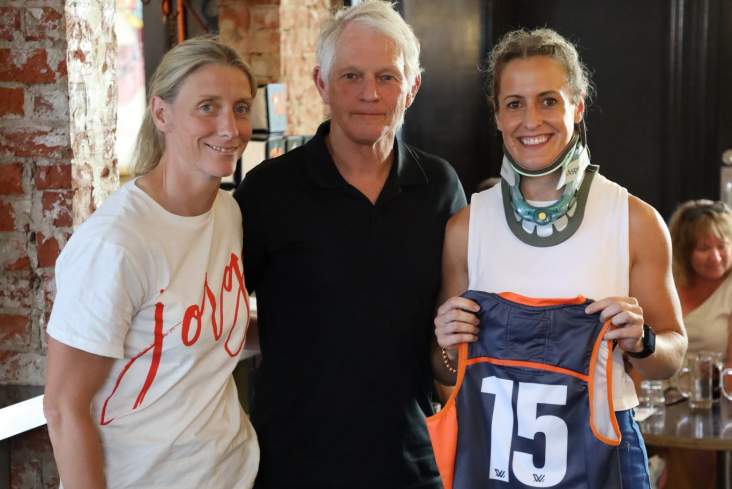 Brid Stack recieves her number 15 jersey for GWS Giants
Cork legend Brid Stack has been presented her first GWS Giants jersey by none other than team mate and fellow Irishwoman Cora Staunton.
Stack continues her recovery after suffering a stable fraction of the C7 vertebrae last Sunday week during a practice game with GWS Giants, having signed for the Sydney club in October.
The 11-time All-Ireland winner was hospitalised after shipping a heavy challenge from Adelaide opponent Ebony Marinoff in the match and was released early Monday morning (Irish time). She is now expected to make a full recovery.
Staunton posted the below photos on Twitter today, which is Australia Day, that shows Stack wearing a neck brace but otherwise looking in good health as she receives her number 15 jersey from the Mayo great.
Most Read Stories