Life in the AFL isn't "all rainbows and unicorns" - Tuohy
September 18, 2020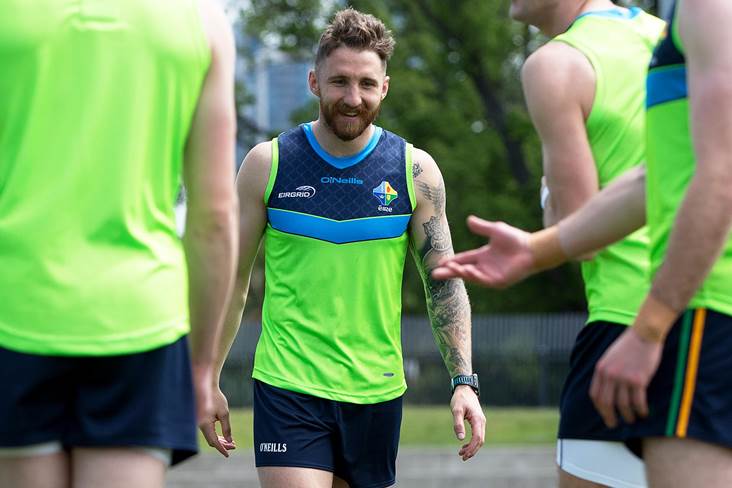 Ireland's Zach Tuohy.
©INPHO/Tommy Dickson.
Zach Tuohy says life in the AFL "is not all rainbows and unicorns" for new players coming into the league.
Speaking on Off The Ball after recently making his 200th appearance in the AFL, the Laois native outlined that while the upsides can see you earn a fantastic living, there's also the element of "bloody hard work" involved.
"I've seen a lot of really talented players come and go and I've seen some moderately talented players have stellar careers because of the type of person they are," said Tuohy.
"Talent is important, I don't believe for a second that talent is a myth like some people do.
"The thing I've always said to any of the Irish guys that are given the opportunity to come here is that it isn't a holiday.
"It is a fantastic living if you can forge a career and are very lucky.
"It's bloody hard work and the first couple of years you tend to be playing in front of next to nobody on crap ovals playing on freezing cold mornings.
"It is not all rainbows and unicorns, it's bloody hard work if you're coming in."
Most Read Stories