Tullamore player's suspension reduced to 24 weeks
November 20, 2023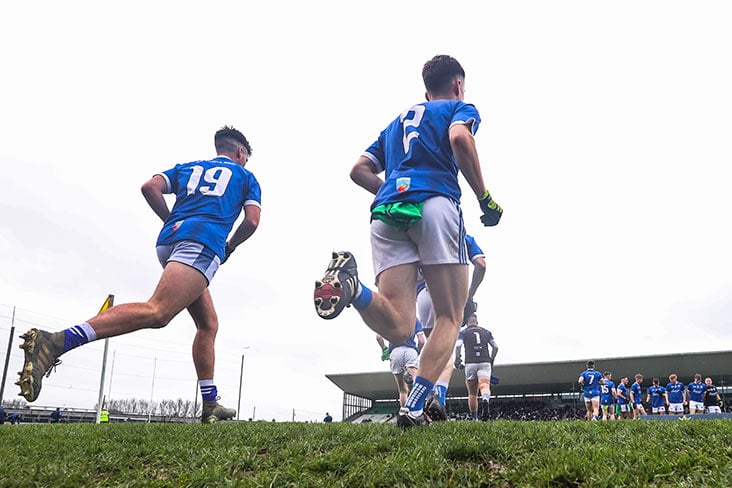 Tullamore players take to the field. ©INPHO/Bryan Keane.
The Tullamore player who pushed referee Barry Tiernan to the ground during last month's Leinster Club SFC first round clash with Summerhill has had a proposed 96-week ban reduced to 24 weeks.
The player, who wasn't togged out, entered the field at the end of the game and shoved the Dublin referee in the back. A 96-week ban was originally proposed, but with the aid of Omagh solicitor Conor Salley, the Offaly champions successfully argued down the proposed suspension at a Leinster Council Hearings Committee meeting last Thursday night.
It's understood that the decision was based on extenuating issues.
Tiernan had infuriated Tullamore when he changed his mind over the awarding of a penalty to them in the sixth minute of stoppage-time. The Blues were trailing by two points when the referee initially awarded a close-range free after a Summerhill player touched the ball on the ground. Then, after consulting with his umpires, he awarded a penalty.
As Paul McConway waited to take the penalty, there was further delay as players from both sides engaged in some pushing and shoving. Following further consultation with one of his linesmen, Tiernan reverted back to his original decision to award a free-in which was deemed to be the correct one.
With 13 Summerhill players on the goal-line, John Furlong's shot was blocked and the final whistle eventually sounded before unsavoury scenes followed.
Most Read Stories