St Kilda confirm O'Connell signing
November 17, 2023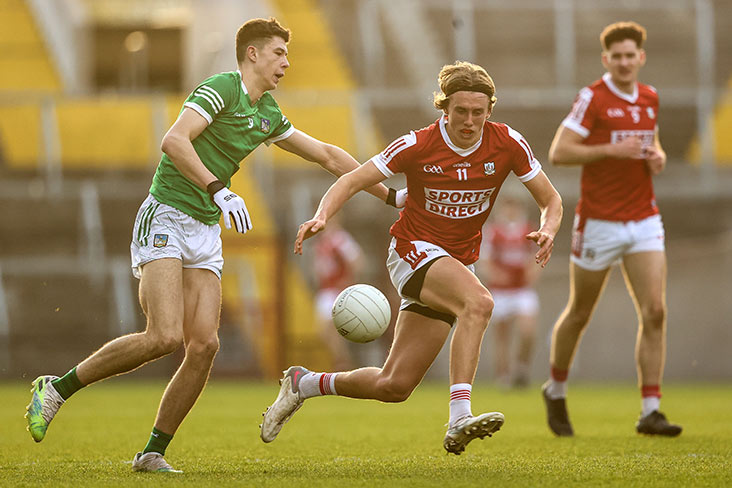 Limerick's Emmett Rigter with Liam O'Connell of Cork. ©INPHO/Ben Brady.
Rising Cork football star Liam O'Connell has signed for AFL outfit St Kilda.
The 20-year-old from Ballincollig has joined the Saints as a category B rookie. O'Connell lived in Australia when he was younger so is very familiar with Aussie Rules.
"We're really excited. We haven't had an Irishman at this club for quite some time," St Kilda list manager Stephen Silvagni told the AFL website.
"He was just named Cork Young Footballer of the Year. He was a young boy that actually lived in Australia for about seven years. He lived in WA. His mother's an Australian girl, his father is an Irishman so they lived in WA for seven years.
"He did play Aussie Rules, Auskick and some early junior football. He actually has already adapted to the footy. He's kicked the football over in Ireland for a number of years.
"We're really excited about him. He stayed at our home for a couple of days, he's a great kid, very respectful and we know he's hard working."
Most Read Stories