Cavan ladies threaten strike action
March 22, 2023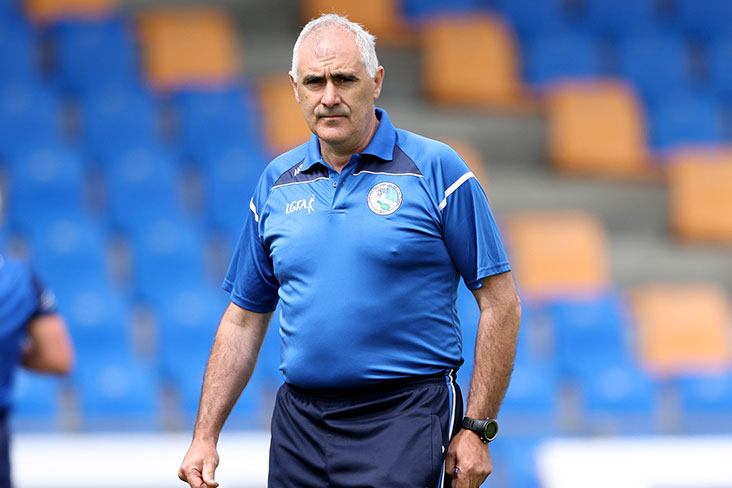 Cavan manager Gerry Moane. ©INPHO/Tom Maher.
The Cavan senior ladies' footballers could go on strike over a row with the county board regarding player expenses and playing gear.
The Breffni County are considering not fulfilling their final Lidl National League Division 2 game following alleged breaches of a player charter which was signed by the players and the county board on January 15. Twenty of the squad are based in Dublin and it has been claimed that they are being left out of pocket to the point where some cannot afford to attend training.
It has also been claimed that Cavan manager Gerry Moane has paid for a bus to get the players back to Cavan for training.
"This is not a personal attack on anybody in the Cavan ladies county board," team captain Neasa Byrd told the We Are Cavan podcast.
"Speaking out was really a last resort for us. We feel change needs to happen, and it has to happen soon.
"For Cavan ladies to progress, and make the strides that we are capable of making, we feel like we need to speak out and make the people of Cavan aware of what's really going on.
"Over the last number of months, we've been in a constant battle with our county board over issues such as expenses, gear, and player welfare."
Most Read Stories