Donal Óg questions GAA's commitment to hurling
March 14, 2023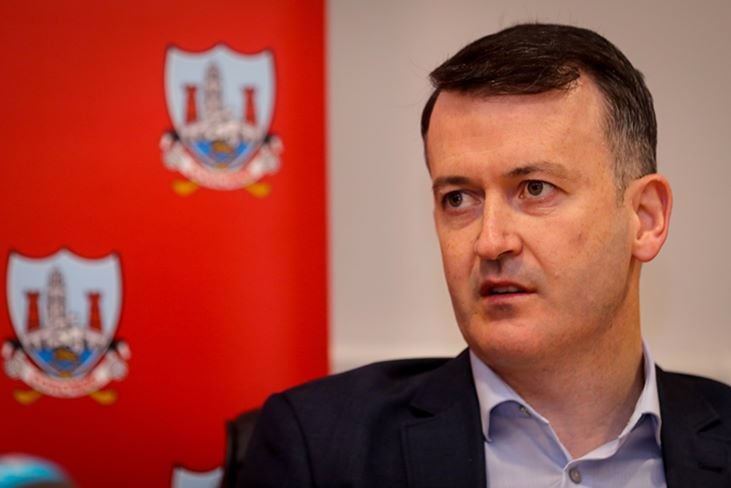 New Cork minor hurling boss Donal Og Cusack
Donal Óg Cusack has criticised the GAA for not doing enough to promote hurling in the so-called weaker counties.
The former Cork All-Ireland winning goalkeeper also brought GAA president-elect Jarlath Burns into the conversation when speaking on RTÉ's Allianz League Sunday.
"We all know the game at the top level needs more teams. It's something not to be proud of, as a hurling person, the amount of counties who have actually won the Liam MacCarthy," he said.
"You'd have to question, in terms of the Association, where does hurling stand? We've seen an All-Ireland quarter-final last year played at lunchtime on a Saturday when nobody could see it.
"I noted the comments of the uachtarán-tofa [president-elect Jarlath Burns] over the last while. In most of the interviews I've seen, there has been very little said about hurling. Where is the director of hurling in Croke Park? I think all those things tell a tale.
"You'd have to call into question the structure that we are using at the moment. Does there need to be positive discrimination with all of these teams and give them extra credit for what they are achieving?
"The likes of Kildare and so on, should there be extra money going in there? Absolutely. But I'd question whether it should be going in there outside of the current county board structure."
Most Read Stories