McStay calls for three-tier football championship
June 21, 2022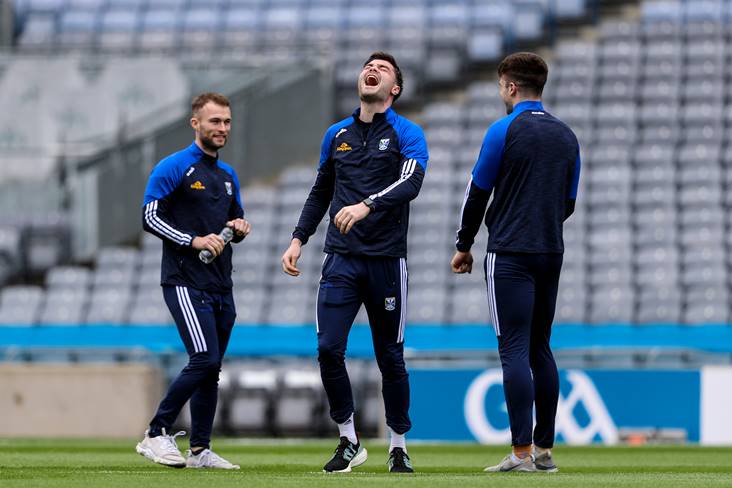 Cavan players inspect the pitch before their Tailteann Cup semi-final clash against Sligo at Croke Park. ©INPHO/Evan Treacy.
Kevin McStay says there's a need for a three-tier inter-county football championship.
The senior, intermediate and junior grades have long existed at club level and following the successful launch of the Tailteann Cup, McStay believes the GAA should bite the bullet and introduce another tier.
"There is clearly a requirement for three tiers in my view," the former Mayo star told the RTÉ GAA Podcast
"But how you would get there in the short-term might be a bit trickier. But the fact that the dam was broken with the creation of the Tailteann Cup and that it has thus far enjoyed an encouraging first year could make it easier to pave the way for further change.
"We've crossed the rubicon about another tier. It is now accepted. It's done, it's launched, it floated. Great. And there are improvements to it.
"I think three (tiers) would do the football just about nicely."
Most Read Stories