Funeral of young GAA player to take place today
May 09, 2022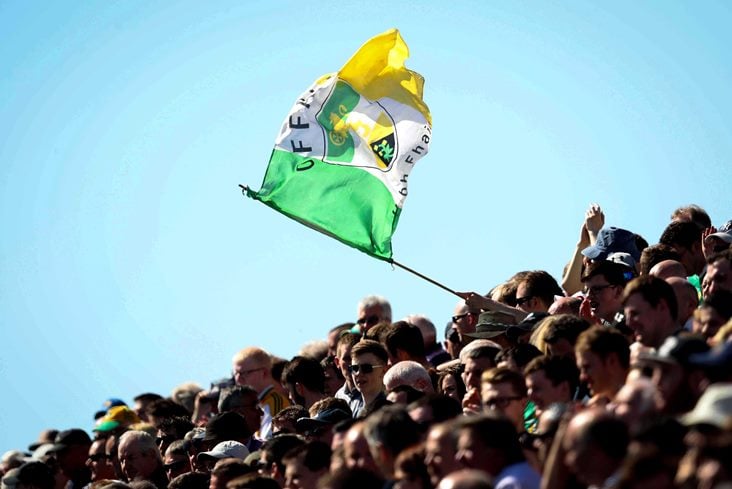 The Offaly flag flies proudly
A young GAA player who died in a road traffic collision last Thursday night will be laid to rest in Edenderry, Co. Offaly today.
Fifteen-year-old Shane Hickey from Clonmore near Rhode was a sports all-rounder who played for local clubs Edenderry GAA, Edenderry RFC and Derry Rovers AFC. He was a third-year student at St Mary's Secondary School in Edenderry who described him as a 'gentle soul'.
"Following the loss of Shane Hickey, we as a club and a community, are greatly saddened," Edenderry GAA said in a social media post.
"His career as a player began at the age of four as a Cúl Red, where he quickly gained a reputation as an ever-smiling, hard worker. His skills progressed with every year he grew in age and at U14 level, he held a major role on his team that won the Offaly Féile. Shane conveyed his full abilities last year with his U15 squad, giving multiple exhibitions from centre half back, including one against Rhode in the first round of the Championship, bringing home Man on the Match.
"Our condolences go out to every family member, friend and teammate of Shane, especially his parents Richard & Paula and his loving brothers Alex and Evan. Shane's career in the red shirt was tragically cut short, but the inspiring impact he made on everyone surrounding him will never be forgotten.
"As a tribute we will be retiring Shane's jersey, the number 6, on his minor team this year.
"May Shane's gentle soul rest in peace."
Most Read Stories