Prenty condemns online abuse of GAA volunteers
January 11, 2022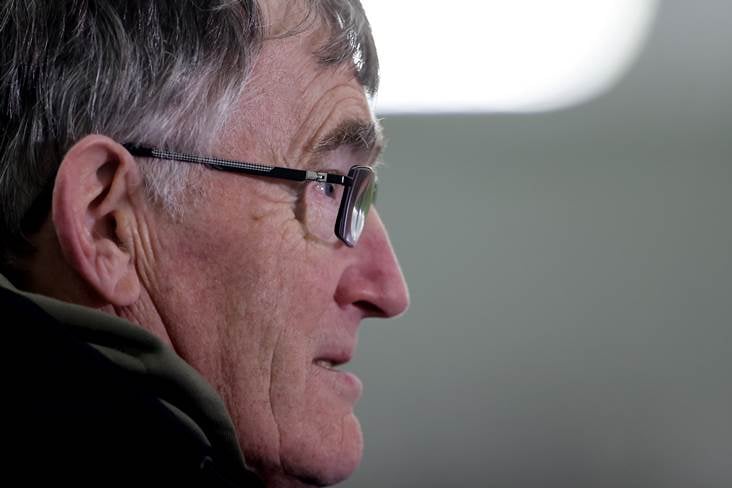 Connacht GAA secretary John Prenty ©INPHO/James Crombie
Connacht GAA secretary John Prenty has described social media abuse of GAA volunteers as a "major cancer".
Writing in his report to next Monday's Connacht Convention in Bekan, the Mayo man launches a scathing attack on those who use social media platforms to hurl abuse at volunteers and officials. Prenty fears this abuse will lead to many walking away from the Association.
"I regret to say that many social media platforms are proving to be a major cancer on our Association with the amount of abuse that is being perpetrated on our volunteers on too many occasions during the year," he states.
"It appears that anything can be said online, tweeted, or written by faceless, nameless people. It is not alright to say whatever you like about: Our players who volunteer to play our games and who give of their best at all times; Our club and county management teams; Our referees who also volunteer to officiate at our games at all times; Our county and club officers who volunteer their time day-in and day-out and without whom our Association would not survive.
"There is a saying that the man who never made a mistake never made a decision. This also applies to all of the groups that I have mentioned above – but none made deliberate mistakes. All are genuine people who always give their very best for the GAA.
"We should remember that all of them are not working in isolation and have parents, partners, children, siblings, and feelings, and all of them are affected by the online abuse being meted out on a regular basis by faceless cowards."
Prenty continued: "Huge damage is being done to our Association by this behaviour and every effort must be made to root out the perpetrators by the Association as a whole. Otherwise, many genuine people will step away from becoming involved in our games.
"It is time to shout stop."
Most Read Stories