O'Connor happy to make amends
July 19, 2021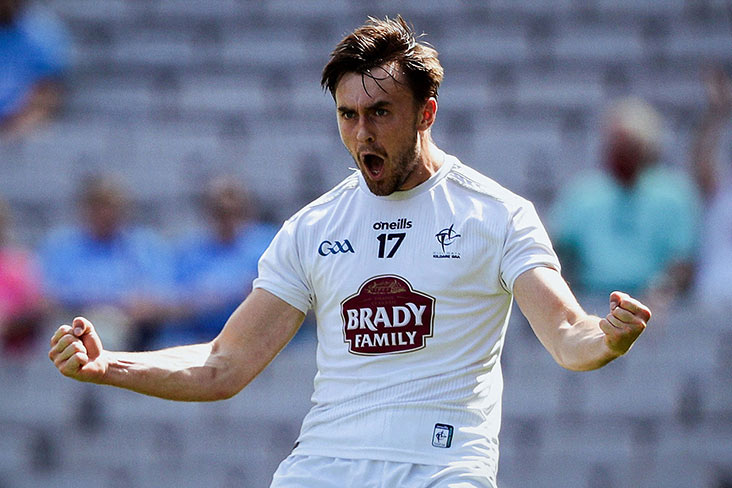 Kildare's Darragh Malone celebrates at the final whistle
Jack O'Connor was delighted to see his Kildare team make amends for last year's second half collapse against Meath with their Leinster SFC semi-final victory over a wasteful Westmeath.
The Lilywhites conceded five second half goals at the same stage of the championship last year as they squandered a six-point half-time lead, and were determined to put that right.
"It was an awful tough battle," the Kildare manager said in an interview with RTÉ.
"Westmeath were as good as we thought they would be. We lost here last year and that was all that was in my head. We were determined to make up for that one.
"It's a much better feeling. Last year we went out of here and agonised for months over the winter over how poor we were in the second half. Maybe that hurt drove us on in the second half to just get over the line."
Most Read Stories